Delivering high-end consulting services within the Microsoft ecosystem since 2016, CloudWay AS is now launching CloudWay Services AS to deliver managed services, expanding their offerings for Microsoft customers.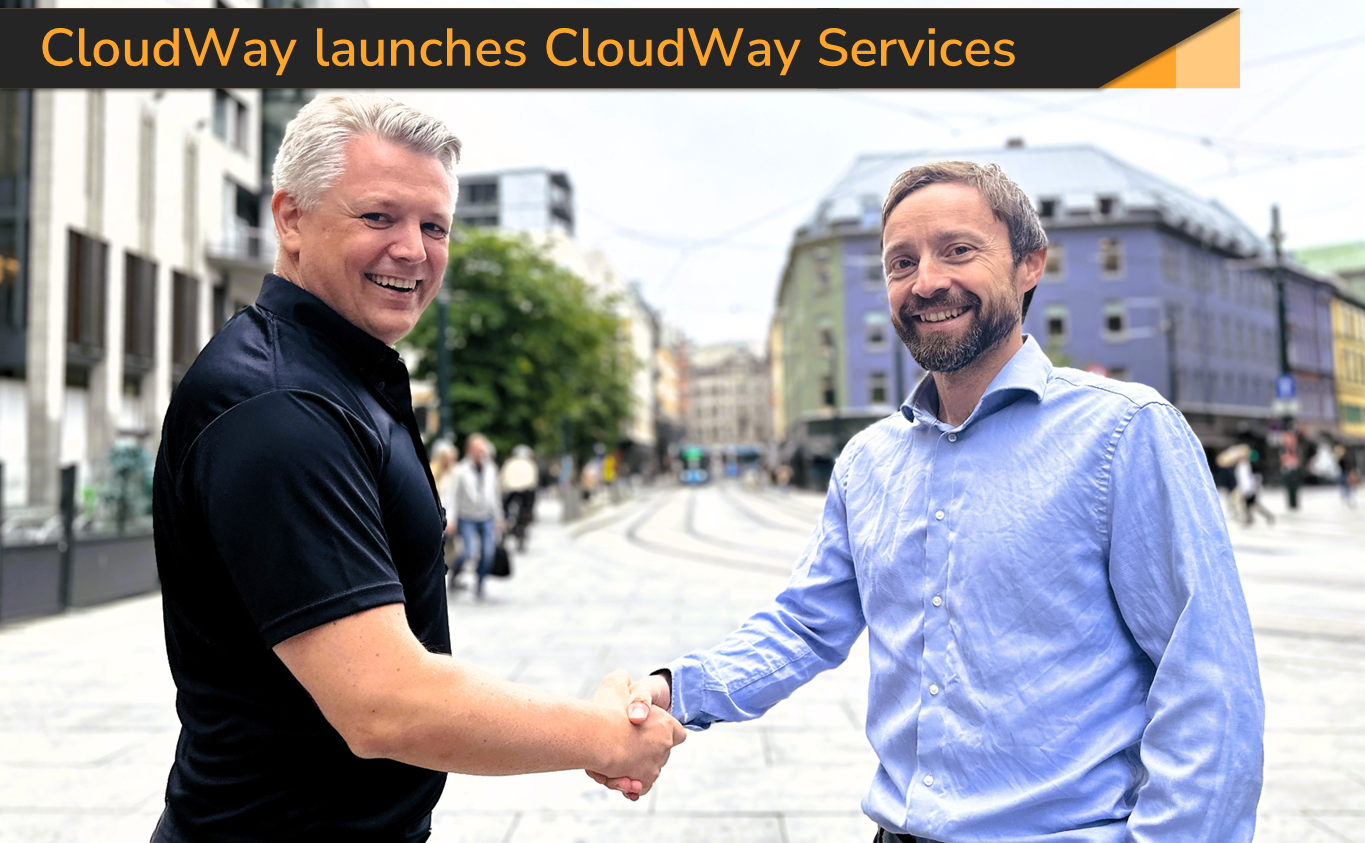 Left: Ståle Hansen, CEO CloudWay. Right: Audun M. Solheim, CEO CloudWay Services. Photo: CloudWay.
Seeing a potential for customers achieving more with what they already have, CEO in CloudWay, Ståle Hansen is now establishing CloudWay Services together with his colleagues in CloudWay.
Working with customers globally, we see that organizations struggle using their core business applications effectively. We aim to make it easier for organizations to benefit from their investments in the Microsoft platform, either directly or through partners, says Ståle Hansen.
Joining the team as CEO and first employee of CloudWay Services, is Audun M. Solheim, coming from the position as Head of Strategy and Development in Norwegian public transport authority Kolumbus. Working together back in 2008, Ståle and Audun have made great impact in different parts of the technology sector since then. Now, 15 years later, they are joining forces to once again deliver better and more secure collaboration for users of the Microsoft cloud platform.
With CloudWay Services we are building expertise locally in Telemark, Audun says. We are looking for recent graduates as well as system specialists that want to be part of a local team.
New managed services
CloudWay Services is targeting existing Microsoft 365 customers in all segments, seeking to get better return of their investment while reducing the amount of time spent on monitoring and evolving the Microsoft platform.
With everyday applications like Teams, Outlook and Word being core parts of everyday business for most companies, the potential for boosting productivity as well as increasing security posture is significant for most users of Microsoft 365.
The first two services, launching by the end of 2023, will enable customers to unlock the full potential of their cloud environment. Microsoft 365 Evergreen is assisting customers in keeping their Microsoft 365 environment up to date. By monitoring Message Center and the Microsoft Roadmap this service helps organizations prioritise how to evolve their Microsoft 365 platform.
Proactive Security Monitoring keeps customers up to date on their security status as well as increases their security posture. Knowing exactly what needs to be done in each customer's environment, risks can be proactively mitigated before they are exploited.
Success for us is when our customers tell us they are sleeping better at night by using our services, says Ståle Hansen.
These services leverage the industry-leading expertise in CloudWay, where you find 9 Microsoft Most Valuable Professionals (MVPs), who are also accredited with industry certifications. Using our combined knowledge in conjunction with artificial intelligence (AI), our aim is to deliver world class services for customers who use Microsoft technologies and products. Our Microsoft 365 Evergreen and Proactive Security Monitoring solution can also aid ISO certification or NIS compliance processes.
I am super excited to be starting a company that targets the majority of businesses, says Audun M. Solheim. Being backed by the world-class team in CloudWay I saw a unique opportunity to deliver high quality services that directly affects everyday worklife for lots of people, Audun adds.
Complementing existing offers
CloudWay Services aims to complement existing services in the market and, in addition to delivering its services to customers directly, also be an ideal add-on for companies delivering operation of cloud services, 24/7 Security Operations Centers as well as consultancy firms within the Microsoft platform.
Facts
CloudWay AS was established in 2016. Its 11 employees are currently holding a total of 11 Microsoft MVP (Most Valuable Professional) titles, delivering high-end consultancy services.
CloudWay CEO, Ståle Hansen is a Microsoft Regional Director (RD) working closely with Microsoft senior leadership on strategic advisory.
CloudWay has been finalist for Microsoft Partner of the Year in Norway the past four consecutive years.
CloudWay Services AS is owned by CloudWay AS and the other founders.
CloudWay Services' first office is located in Seljord, Norway, targeting customers worldwide.
Proactive Security Monitoring is a managed service assisting customers in securing their cloud environment.
Microsoft 365 Evergreen is a managed service enabling customers to increase return of investment and productivity in their everyday business applications, while reducing time spent on evolving and monitoring the Microsoft 365 platform.
More information: cloudwayservices.com, cloudway.com and linkedin.com/company/cloudwayservices
Contact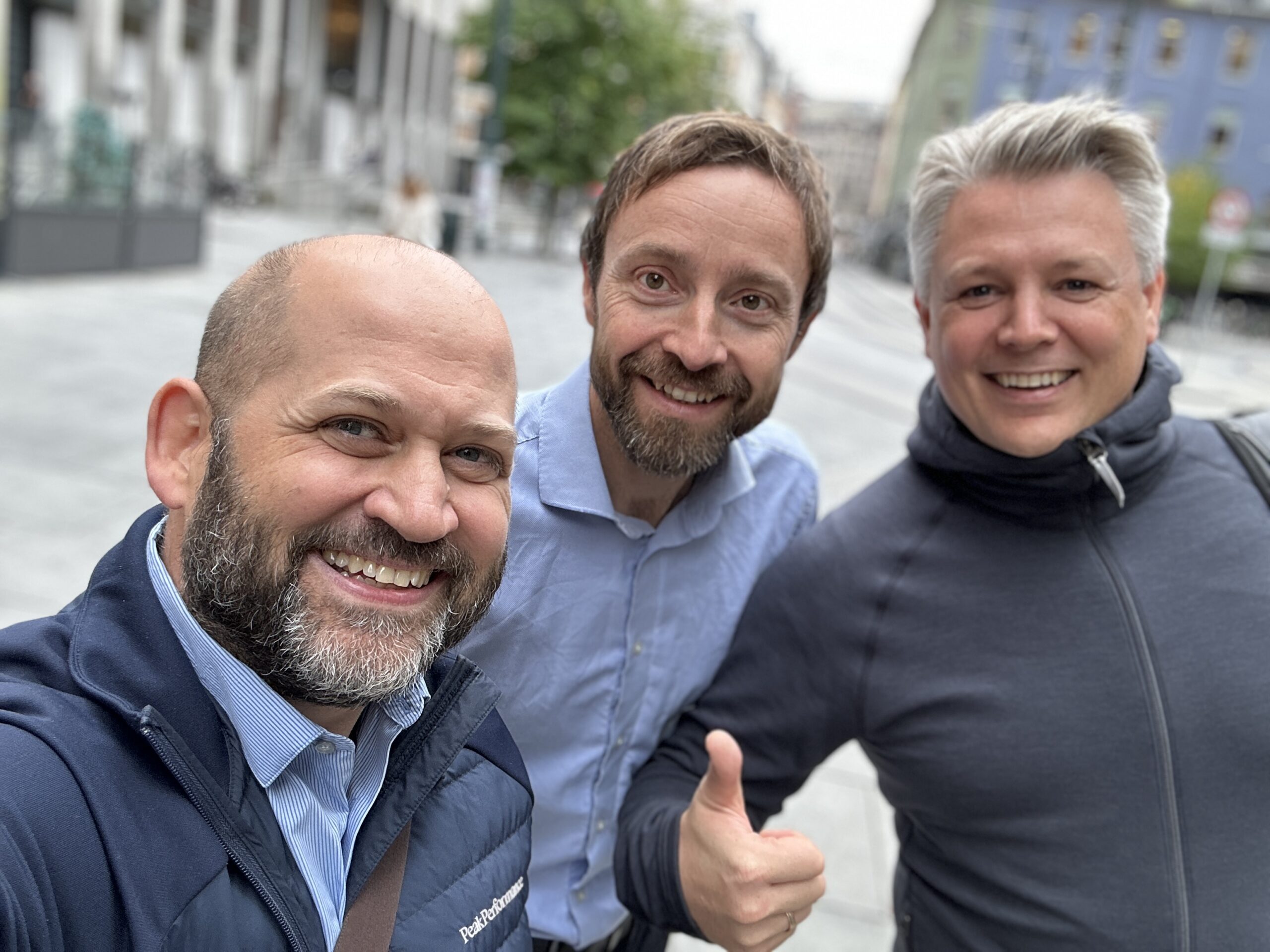 Left: Jan Ketil Skanke, COO CloudWay. Middle: Audun M. Solheim, CEO CloudWay Services. Right: Ståle Hansen, CEO CloudWay. Photo: CloudWay.