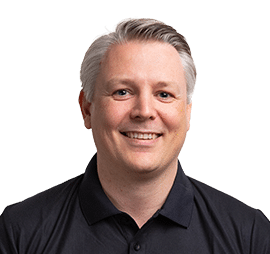 Ståle Hansen is the Founder and Principal Cloud Architect at CloudWay. He is awarded as Microsoft Regional Director and M365 Apps & Services MVP with over a decade of experience with Skype for Business and now focused on hybrid Microsoft 365 and Teams. In 2018 he received an honorary award from Microsoft Norway for his commitment spanning many years to knowledge-sharing.
"My core competence is to explain complex scenarios and make them understandable by combining technical insight and business value" -Ståle Hansen
As a popular public speaker he is regularly invited to share his experience at international conferences such as Lync Conference, TechEd, Microsoft Ignite, Experts Live, CommsvNext and Techmentor. He is He is part of the #VivaExplorers movement and you can follow his YouTube channel on Microsoft 365 Digital Wellbeing. He loves to share his understanding as a blogger since 2009 and as a highly rated trainer.




at MGM Grand Hotel

May 2

-

May 4

Here are two great ways to learn more about the Microsoft Viva Suite and have some fun! Join our MVPs Lesley Crook and Stale Hansen in Las Vegas at th...
at Online

March 14

Microsoft Viva is growing, both in existing modules and new modules ready to launch. The experience platform supports connection, insight, purpose, an...

at Online

March 7 @ 09:00

-

11:30

CET

Hva er mobile brukere i Microsoft 365? Det er de som bruker Microsoft Teams på mobilen. Hvorfor må vi snakke om det? Vi må tenke på nytt om hvorda...

at Microsoft Norge

February 16

Learn the best ways of using M365 in Human Resource communication and how Information Technology can be on top of things with best practices.
13 years of blogging and 2 000 000 views

by

Ståle Hansen (msunified.net)

on 26/01/2023 at 22:48

Today, January 26th 2023, I hit a huge milestone. 2 000 000 views since I started blogging in 2009. msunified.net has been the home for me to share technical nuggets about Exchange, OCS, Lync, Skype for Business, Teams and Microsoft 365 for over 13 years. I have even shared productivity tips which […]

Digital Wellbeing in Microsoft 365 Module 4 -...

by

Ståle Hansen (Ståle Hansen)

on 02/04/2022 at 03:16

I have defined 4 modules for #DigitalWellbeing in #Microsoft365. The fourth module is Notifications. Work is not a place, but a mindset. Learn how to tune your notifications in #MicrosoftTeams, on social media and on your #Android to avoid getting dragged in to work mode unintentionally. In this deep dive session I show you: Digital Wellbeing 0:00 The challenge with notifications 5:02 Notifications in Teams 18:41 Quiet time in Teams mobile 32:37 Notifications in social media 47:48 Digital Wellbeing on Android 1:08:33 How to vacation 1:21:01 How to vacation Book time 1:28:05 How to vacation Inbox Zero and Brain dump 1:34:48 How to vacation Plan your first week getting back 1:40:34 How to vacation Quiet Time 1:43:30 End Note 1:47:23 📅Book a Digital Wellbeing inspiration talk or workshop for you and your team: https://cloudway.com/digitalwellbeing/#book-digital-wellbeing-coach Watch my Digital Wellbeing explained YouTube video: https://youtu.be/7d0Xdnlax5Y Watch the other modules Module 1 - Capture: https://youtu.be/QE2pltoZg4k Module 2 - Process & Execute: https://youtu.be/_ImIoUq6mu4 Module 3 - Teams Culture: https://youtu.be/_zM0KHuiu0c Blogpost with all videos, fully indexed: https://msunified.net/DigitalWellbeing 🛒Books and devices from my videos: https://amzn.to/3KWtgT7 Amazon Affiliate shopping list☝️ 🔔 Subscribe for more productivity tips: https://www.youtube.com/stalehansen?sub_confirmation=1 ✅ Recommended playlists: Microsoft 365 Productivity tips: https://www.youtube.com/playlist?list=PL6SeshpCxLFFmRLYmsuaUmaJihs4dWIsE Microsoft Teams devices: https://www.youtube.com/playlist?list=PL6SeshpCxLFFdFbVIUzSYOwc2SspBr0It

Digital Wellbeing in Microsoft 365 Module 3 -...

by

Ståle Hansen (Ståle Hansen)

on 25/03/2022 at 17:21

I have defined 4 modules for #DigitalWellbeing in #Microsoft365. The third module is #MicrosoftTeams Culture. To work smart in Microsoft 365 you need to succeed with chat, channel collaboration and hybrid meetings with your team. In this deep dive session I show you: Digital Wellbeing: 0:00 The challenge 4:35 Microsoft Viva can measure the culture: 15:17 The scenarios: 20:58 Chat: 22:34 Channel conversations: 33:40 Teams design thinking: 59:52 Hybrid meetings: 1:13:16 #NoMeetingsFriday: 1:37:44 #NoTeamsMeetingsWednesday 1:59:23 Roles in meetings: 2:03:16 The 3 types of meetings: 2:21:43 End note: 2:29:55 📅Book a Digital Wellbeing inspiration talk or workshop for you and your team: https://cloudway.com/digitalwellbeing/#book-digital-wellbeing-coach Watch my Digital Wellbeing explained YouTube video: https://youtu.be/7d0Xdnlax5Y Watch the other modules Module 1 - Capture: https://youtu.be/QE2pltoZg4k Module 2 - Process & Execute: https://youtu.be/_ImIoUq6mu4 Module 4 - Notifications: https://youtu.be/bc1oQVJb6W8 Blogpost with all videos, fully indexed: https://msunified.net/DigitalWellbeing 🛒Books and devices from my videos: https://amzn.to/3KWtgT7 Amazon Affiliate shopping list☝️ 🔔 Subscribe for more productivity tips: https://www.youtube.com/stalehansen?sub_confirmation=1 ✅ Recommended playlists: Microsoft 365 Productivity tips: https://www.youtube.com/playlist?list=PL6SeshpCxLFFmRLYmsuaUmaJihs4dWIsE Microsoft Teams devices: https://www.youtube.com/playlist?list=PL6SeshpCxLFFdFbVIUzSYOwc2SspBr0It