Have you implement Microsoft Teams? Are you still struggling with getting the most out of the platform? You should have a conversation with our Digital Wellbeing coach, Ståle Hansen. He has spent the last 7 years figuring out how to work smarter as an individual and as a group in Microsoft 365. With his more than 15 years of experience implementing collaboration tools he has an incredible deep knowledge on how things work, and can help you understand it in a practical and approachable way. Check out our testimonials and let us know how we can help you get more done in a busy work day.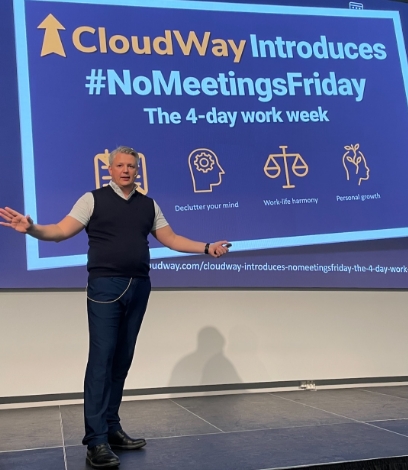 Digital Wellbeing Coaching
Our Digital Wellbeing coach, Ståle Hansen has focused on working smart in Microsoft 365 for the past seven years. He believes he has cracked the code and believes that Digital Wellbeing can
| | |
| --- | --- |
| | Help you get your head above the water |
| | Perform better at work and at home |
| | Just make you happier in your life. |
Happiness comes from you feeling you are mastering your busy day, using the #M365 tools in a smart way, and removing stress from your life. Happy people are more approachable, creative, and better problem solvers, according to Shawn Achor.
Today he run Digital Wellbeing training for senior leadership and champions, and does inspirational keynotes and more extended introductions. The feedback he gets is that this is life-changing. It is so simple and yet challenging to master.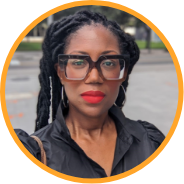 Our management team found both Digital Wellbeing sessions presented by Ståle Hansen, informative, useful, and eye-opening. Some of our attendees mentioned a "wow factor" around basic concepts that provided immediate value. Learning how to use To Do lists for tasks along with proper capture and processing ensured that our team will now be able to avoid dropping the ball while doing simple tasks and/or completing projects. We are now considerably more conscious of our own distractions, our productivity and our attention to detail while being focused on priorities and breaking (bad) habits. Digital wellbeing is in all our interests, in our personal and professional lives. Ståle has a great speaking and teaching style – a blend of humour, real-life examples, extensive knowledge of the Microsoft group of products and a way of ensuring we ALL understood concepts. A real valuable program and experience. Thank you Ståle!

Marina Phillips
Executive Assistant & Human Resources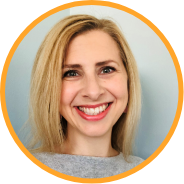 Ståle joined us for a Microsoft Viva Workshop, and it was so useful and insightful that we asked him to give us a key note talk on Digital Wellness during our annual Be Healthy Week in the Nordics. We had a planning meeting with Ståle prior to the event, and he truly listened, delivered right on point and with enthusiasm. The feedback from attendees has been excellent.

Cecilie Miller
Internal Communications Manager

  During the course of 4 1 hour sessions, Ståle Hansen gave us a great overview of how to work smarter in Microsoft 365. He managed to keep the group engaged during his sessions and showed us how to use Teams and To Do for better
communication in the leadership group and in the organization. Most importantly, he showed us how to be more
transparent with open dialogue in the organization. We are about to implement Microsoft 365 for the whole organization
and we will tune our adoption messaging towards Ståle's easy to understand Digital Wellbeing concept.
Kristian Styrvoll
Department Manager

Digital Wellbeing keynote
Need a keynote for your internal event to jumpstart working smarter in Microsoft 365? Ståle has over 10 years experience on engaging the audience from the stage and has the past 2 years been coached by communication expert, David Phillips to take his talks to the next level. The message is delivered in a professional, engaging way which suites all audiences

The goal for this session is to help the audience understand why Digital Wellbeing and teach tips and tricks for working smarter in Microsoft 365. The difference between this talk and a keynote, is that it requires less preparation and can be delivered remote via Teams, for senior leadership, smaller groups or event as a lunch and learn in your organization.
2-3 hours introductional presentations
Deep dive sessions per module which goes in to each module as shown in the videos below. Each session is a full session and will go through tips and tricks in detail and will give the audience the knowledge and tools to get started right away. Can be delivered in-person or remote via Teams.

1 day or two day workshops
The workhops are best suited for HR, adoption, champions and IT. The goal is to discuss how you work today, learn about Digital Wellbeing, and identify what needs to be changed in the collaboration culture. HR has the authority to change how the organization work today, so they are important to include in these workshops. This can be combined with a Microsoft sponsored Viva Insights workshop.
Working smarter in Microsoft 365 and Teams
Digital Wellbeing in Microsoft 365 is about working smart with the tools you have at your disposal. There is a difference between having access to the tools and using them as intended. With the introduction of Microsoft Viva and specifically Viva Insights, we now see where Microsoft is headed. They are now all about using the tools and building good collaboration cultures.
Viva Insights can measure meeting culture, chat culture and how much off hours working is done. But it is not enough to just tell people to use less internal emails, move away from chat and over to channels and work less in evenings. It is difficult to envision how to work in a different way when the change that needs to happen must happen for the individual and in the group.
This is where Digital Wellbeing comes in to the picture. This is a practical approach which helps you understand why To Do is core for your everyday workday. Learn deep work and timeboxing. Organize your tasks. Create a sustainable Teams culture. Learn how to get the right notification at the right time.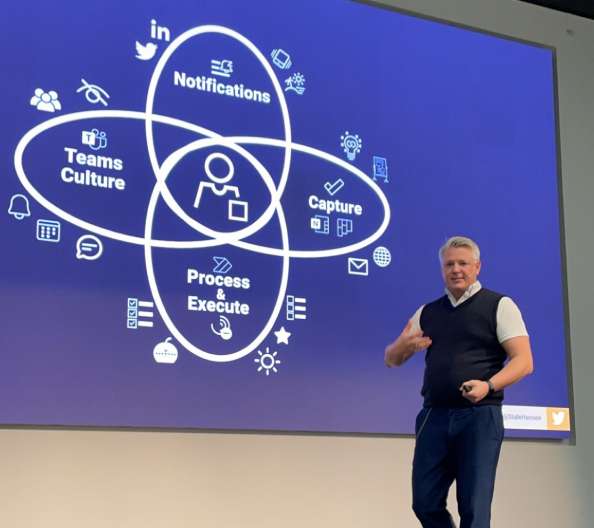 Topics covered during the day
Notifications in Microsoft Teams and mobile apps
How to tune your social media platforms so less overwhelming and more like the useful tool it was intended to be
Work is a mindset, not a place, learn how to mute work apps when not working
How to take vacation, this is a skill everyone needs to learn
Current challenges addressed in the workshop
The challenge is that there has been no proper training on how to become conscious about tuning your notifications, as well as configure your apps so that you get the right notification at the right time.
This workshop may change your life, and help you re-start a new more harmonized digital wellbeing.
Topics covered during the day
Notifications in Microsoft Teams and mobile apps
How to tune your social media platforms so less overwhelming and more like the useful tool it was intended to be
Work is a mindset, not a place, learn how to mute work apps when not working
How to take vacation, this is a skill everyone needs to learn
By the end of this workshop, you will be conscious about notifications in your life, which will remove unnecessary interruptions and help you focus on what you are doing. Next simple step is to go to Settings on your devices and make the changes. Then pay it forward and share digital wellbeing insights with friends, family and colleagues and help them be conscious about managing notifications in their lives too
Next step after the workshop
After the workshop we can continue working with you to ensure you enable frontline workers.
Book:
An assessment
A Proof of Concept
A Project
A Combination of above or all
Jumpstart your Digital Wellbeing journey today
During March 2022 Ståle recorded everything he knows about Digital Wellbeing and you can jumpstart your journey today. This ended up as 8 hours and 30 minutes of insights, demos and how to's. You can view the full index with timestamps under each video in this blogpost https://msunified.net/DigitalWellbeing.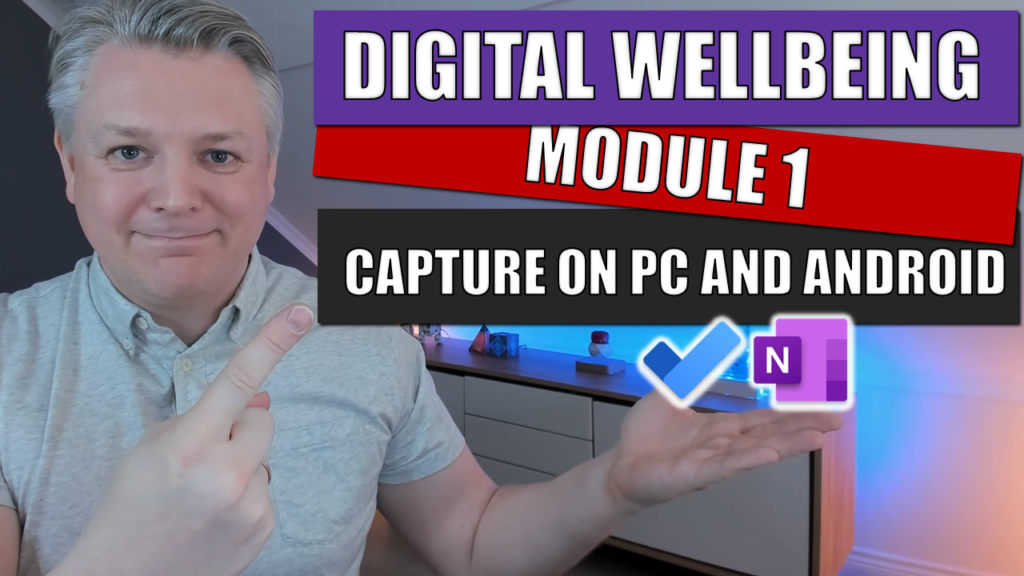 Module 1 – Capture
Capture is all about storing your thoughts, ideas, dreams and tips in to Microsoft To Do. Meeting notes and deeper notes are captured in OneNote. The goal is to create stash-zones for your content so that you find them again. Why exactly To Do and OneNote? Watch my deep dive video explaining everything you need to know to get started with capture.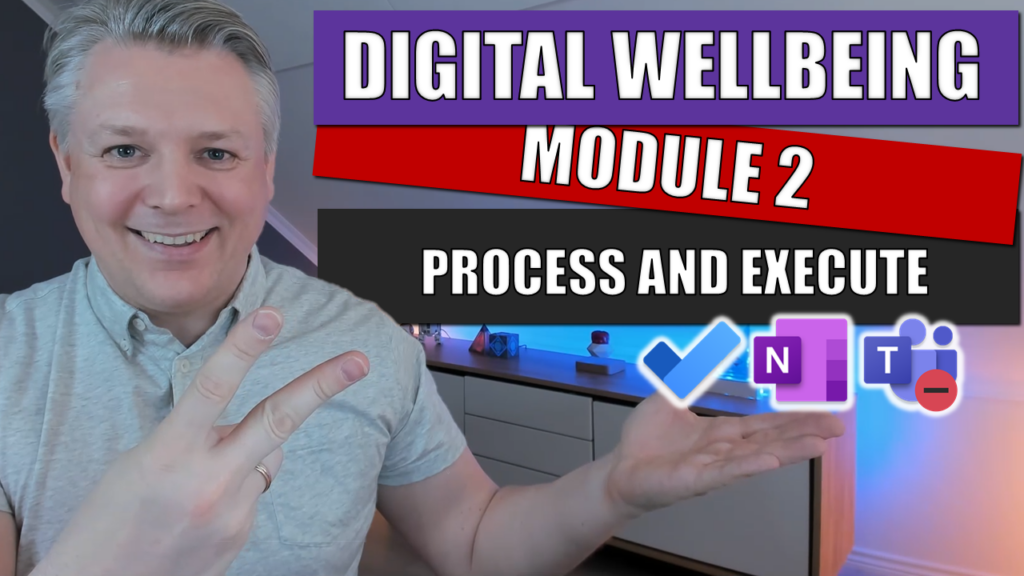 Module 2 – Process & Execute
Taking capture to the next level is to reflect, process and organize your captured material. A task in To Do which you have captured could be a link to an article you want to read, reference material for your project, it could be someone asking you for more information or the start of a project. Organizing this unstructured information and breaking the tasks in to goals and actions will help "future you" make sense of the captures.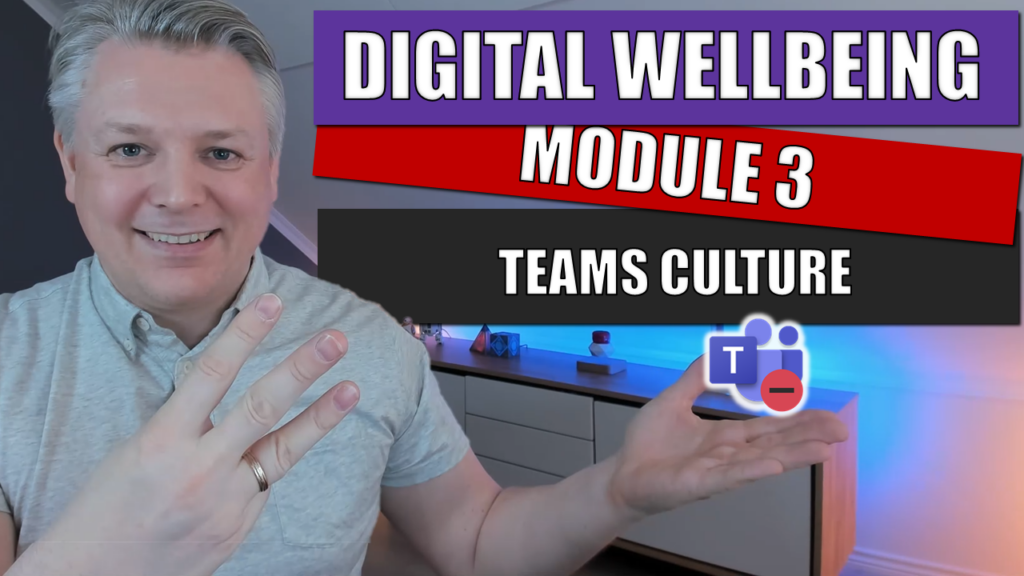 Module 3 – Teams Culture
For you to have a good day in Teams three things needs to happen
– Conversations about processes needs to move from chats to channel conversations
– We want larger Teams with more channels, rather than many teams with fewer channels 
– Meetings should start and end in channel conversations, which can reduce the number of meetings
At vero eos et accusamus et iusto odio dignissimos ducimus qui blanditiis praesentium voluptatum.
Book Digital Wellbeing coach
If ordering a custom workshop, describe what you would like to get out of the workshop in the message field below. We will then get back to you.