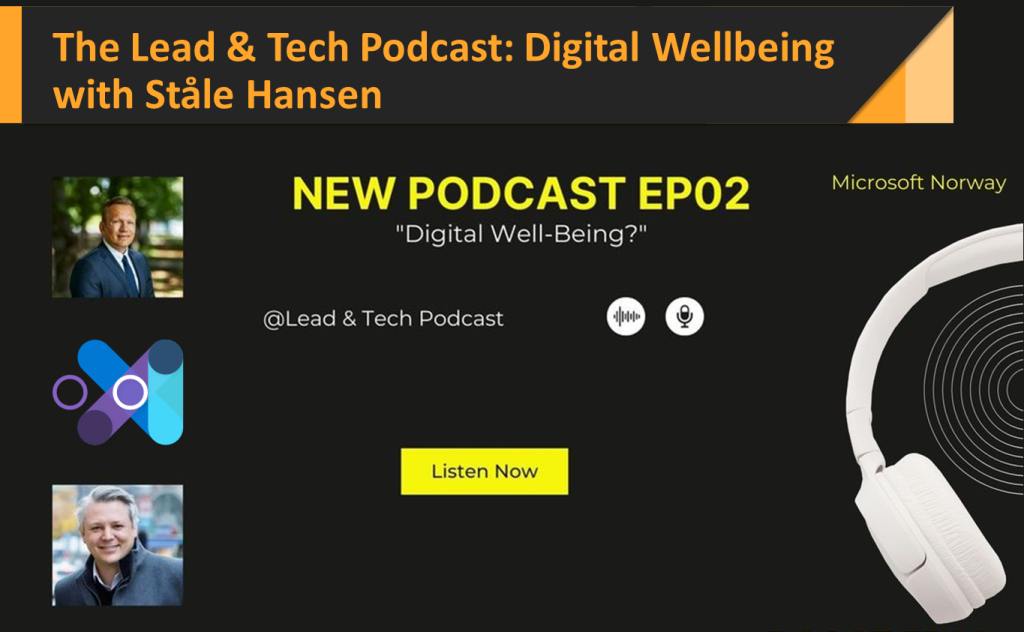 Over the last year, the pandemic has changed the way we maintain a good work life balance and digital well-being tools have become more commonplace.
Diving in today in the topic Digital Wellbeing and Viva Insights with speaker guest Ståle Hansen, CEO, Principal Cloud Architect of CloudWay. He is recognized as a Microsoft MVP and Microsoft Regional Director with expertise in Digital collaboration and Wellbeing. If you want to know more about Digital Wellbeing, he can coach you, check out the different workshops available https://cloudway.com/workshops/#tab-11270
In the podcast Ståle mentions his short videos about how to get work smarter, not harder with Microsoft 365. Check out his YouTube channel here: https://www.youtube.com/StaleHansen
This episode is a great listen for those who wants to get practical tips and tricks for Digital Wellbeing and understand the challenge we are facing these days and what leaders can do about it. Listen to the episode here.

About the Lead & Tech podcast:
The Lead & Tech podcast is produced by Microsoft Norway where they focus on key topics within technology and business. With Atle Spilde, Microsoft Norway Partner Lead your host and Sherina Rendini, your co host, they invite different speakers in every episode to explore discussions on current trends from everything on leadership, hybrid workspace sustainability, highlighted products and services. Read more