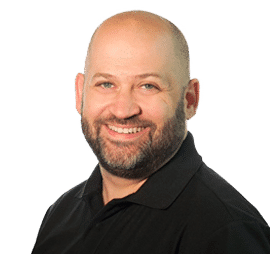 Jan Ketil Skanke is Partner and Principal Cloud Architect at CloudWay and a Microsoft MVP in Enterprise Mobility. Jan Ketil is also an international speaker and has presented on many large and smaller industry conferences like Microsoft Ignite, Microsoft Ignite The Tour, Microsoft Inspire, MMS MOA, Techmentor, Experts Live Europe and Experts Live Norway. He currently blogs at https://msendpointmgr.com, is a board member for Modern Management User Group in Norway and is also the conference lead and organizer for Experts Live Norway. He is very passionate about Mobility and Security and has a long experience in this area.
The last years, Jan Ketil has been focusing on helping partners and customers succeed with Secure Productivity and Mobility solutions in the cloud through technical implementations, workshops, trainings and business development.
His motto is: Don't let security get in way of your productivity
at Prague Congress Centre

September 18

-

September 20

Experts Live Prague bring the tech community together to exchange knowledge with each other and to network with speakers, sponsors and attendees. Prag...
at microsoft reactor sweden

June 8

Microsoft Management User Group Sweden invited our MVP,  Jan Ketil Skanke, to share his expertise on Autopilot alongside some great experts. Register...

at Online

May 23

-

May 25

Join the ViaMonstra Online Academy's new Masterclass for this exciting opportunity to learn from Intune MVP experts Maurice Daly, Sandy Zeng, an...

at Raddison Blu Mall of America

April 30

-

May 4

The Midwest Management Summit is a 4-day conference purposely capped to just 750 attendees so that nobody gets lost in the crowd. Hosted by a communi...
MSEndpointMgr Intune Audit Dashboard

by

Jan Ketil Skanke

on 28/10/2022 at 16:23

Introducing the MSEndpointMgr Intune Audit Dashboard. Taking the pain out of auditing events in Intune The post MSEndpointMgr Intune Audit Dashboard appeared first on MSEndpointMgr.

Installing M365 Apps as Win32 App in Intune

by

Jan Ketil Skanke

on 23/10/2022 at 21:43

If you have ever having issues with Autopilot or Enrollment Status page failing or timing out due to issues with Office installation, this blog post is for you. Over the years working in this area, the Office CSP has caused countless issues and deployments to fail. The Office CSP, commonly knows as […]