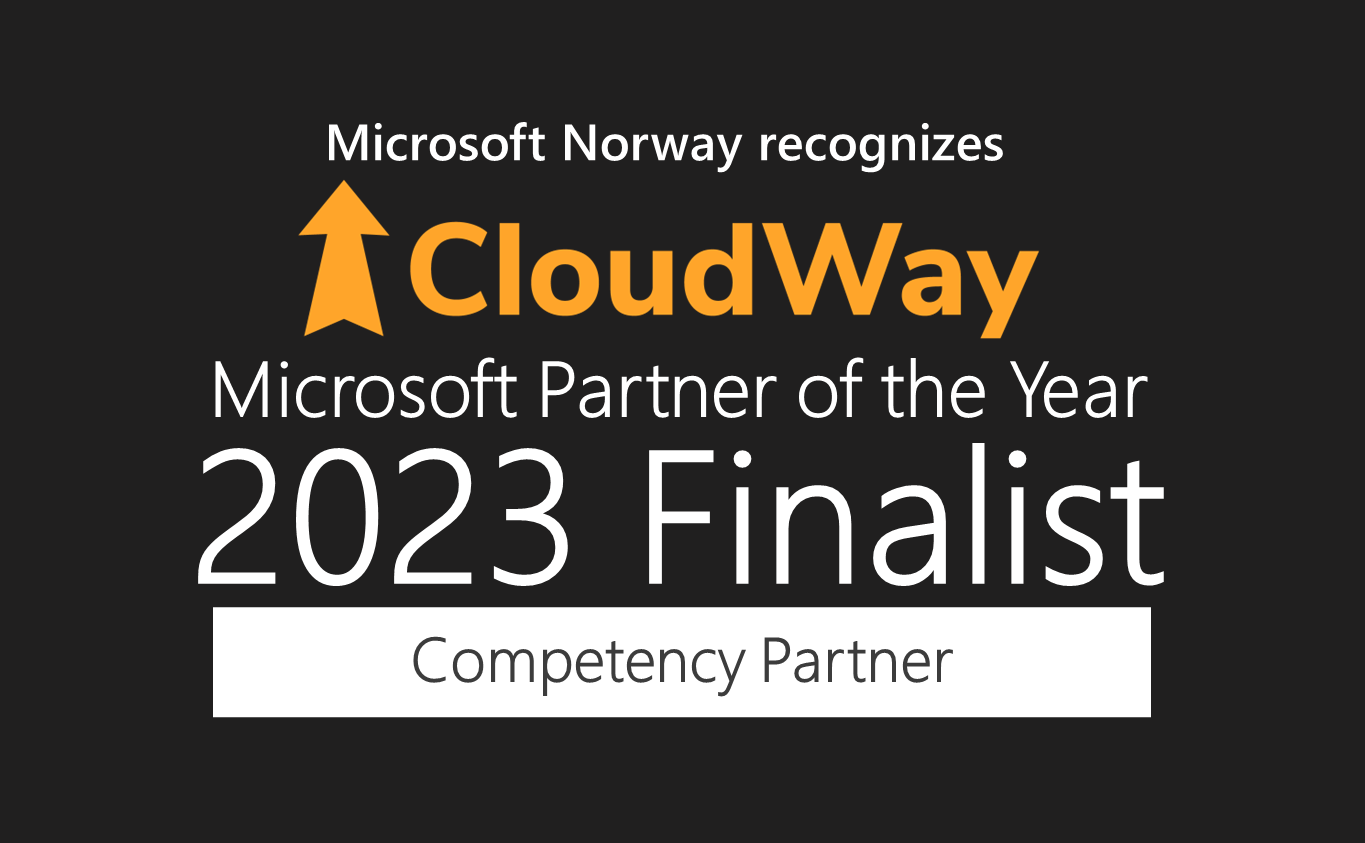 We are proud to announce that CloudWay has been recognized as Competency Partner of the Year 2023 finalist by Microsoft Norway. The Competency Partner award recognizes partners who invest in knowledge through certifications, internal and external sharing through workshops, webinars and events. Last year, CloudWay ran 19 Discover workshops on Teams culture, understanding Viva and FLW for Microsoft. We also organized and ran the first Microsoft Viva focused public event in Norway, M365ReVival.com. CloudWay was a finalist alongside Sopra Steria and we would like to congratulate Point Taken as winner.
We are stoked every time we are named finalist at the Norwegian Microsoft Partner Award. This demonstrates that a focused partner with passionate people can make an impact in a market with thousands of other partners. In addition to the high profile projects we work on, I think it is our passion for knowledge sharing that puts us on the map, we share knowledge with partners and customers alike, through Microsoft incentivized workshops or webinars. -Ståle Hansen, CEO
Our COO and MVP Jan Ketil Skanke was also named Partner Champion 2023 which recognizes people who makes a difference for Microsoft through their partner engagement.
This is not the first time CloudWay has been recognized in the Microsoft awards ceremony
Check out the official announcement here on LinkedIn.
Below is the picture taken after the award ceremony. From the left, Partner Development Manager, Ingrid Dihle, Merethe Stave, Jan Ketil Skanke, Microsoft Norway General Manager, Kristine Dahl Steidel and Ståle Hansen.