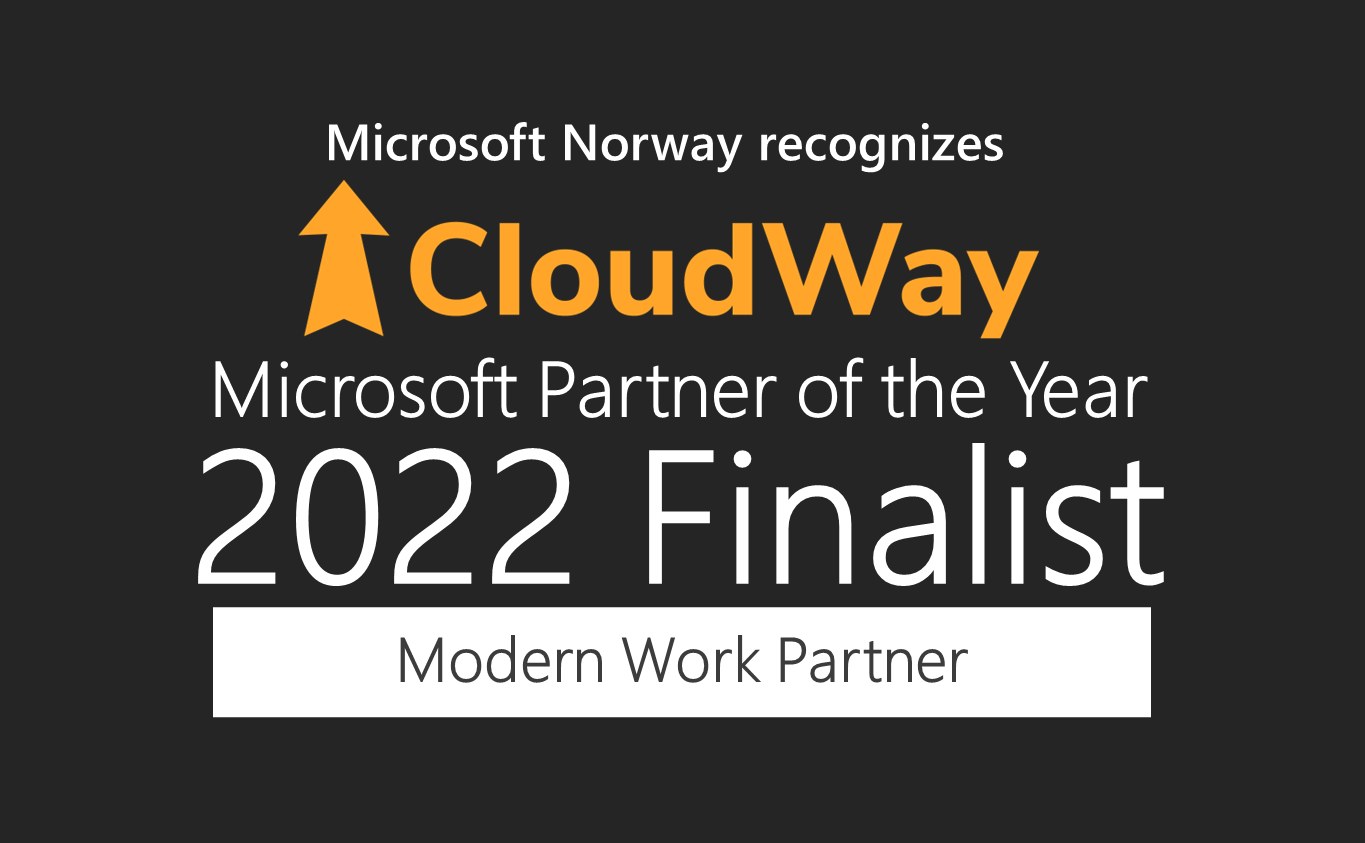 We are proud to announce that CloudWay has been recognized as Modern Work Partner of the Year 2022 finalist by Microsoft Norway. Modern Work is the whole of the Microsoft 365 suite CloudWay has proven that we are not just delivering at the highest level for our customers and partners, but we make an impact for Microsoft. CloudWay was a finalist alongside industry giant, Crayon and we would like to congratulate Point Taken as winner.
Being recognized for such a broad portfolio of products, is a big deal for us. This demonstrates that a focused partner with passionate people can make an impact in a market with thousands of other partners. In addition to the high profile projects we work on, I think it is our passion for knowledge sharing that puts us on the map, we share knowledge with partners and customers alike, through Microsoft incentivized workshops or webinars. -Ståle Hansen, CEO
CloudWay focuses on the entire Microsoft 365 stack and work to deliver the full potential within secure productivity. Our strength is to understand where the customer is today, where they want to go, and then look at all the activities and dependencies that needs to be taken care of to reach the goal. We are proud of the fact that we have experienced principals in all the major areas in Microsoft 365 such as productivity, security, device management and purview.
This is not the first time CloudWay has been recognized in the Microsoft awards ceremony
Check out the official announcement here on LinkedIn. Below is the picture taken after the award together with the CloudWay managed partner contact, Finn Urianstad from the left, Microsoft Norway GTM for Modern Work, Ingrid Helene Ludvigsen, Merethe Stave and Ståle Hansen.