We are extremely happy to be recognized as finalist for the Digital Transformation Partner of the Year 2019 by Microsoft Norway. Together with leading consultancies in the Nordics and Europe, Atea and Sopra Steria, CloudWay was recognized as a leader in implementing and driving digital transformation with Microsoft technology in the Norwegian market. We wish to congratulate Atea as the award winner.
This shows that you don\'t need to be a large company to make difference, and by focusing on what we are good at we can help any organization succeeding with digital transformation – CEO Ståle Hansen
CloudWay focuses on the entire Microsoft 365 stack and work to deliver the full potential within secure productivity. Our strength is to understand where the customer is today, where they want to go, and then look at all the activities and dependencies that needs to be taken care of to reach the goal.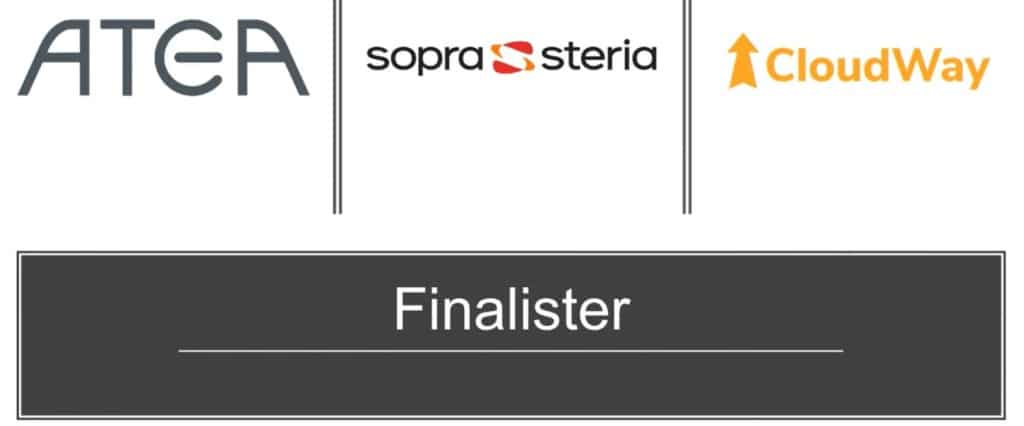 This is not the first time CloudWay has been recognized in the Microsoft awards seremony, in last year our founder and CEO, Ståle Hansen, was recognized with the Prize of Honor 2018
Digital Transformation Stories
One of the cases we delivered in 2019 which was part of our nomination process was the Norwegian Digitalisation Agency and how we implemented a full secure productivity environment and migrated to it in only 4 months. When reading the full story you will come to understand that we achieve our result through teamwork. The entire CloudWay team was involved to make the project a success.

The Digital Transformation Partner of the Year 2019 criteria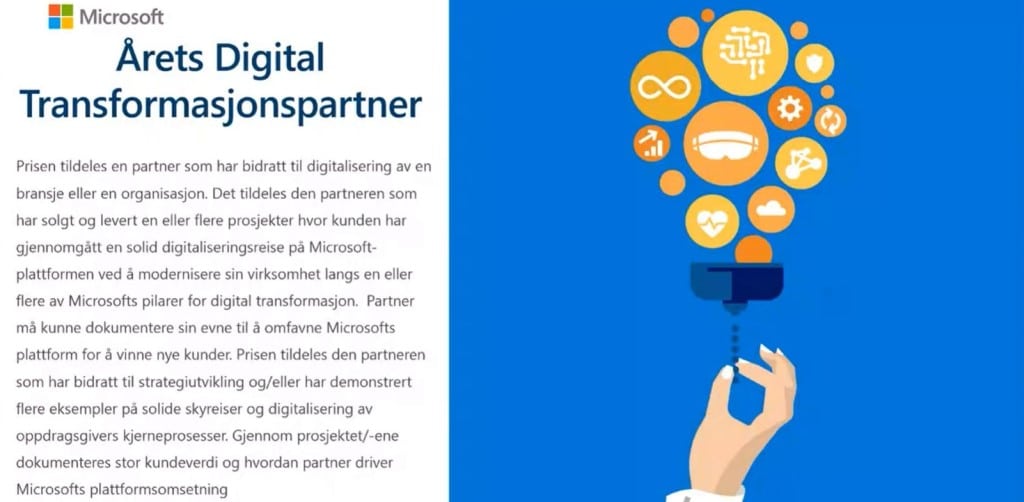 About the Microsoft Partner awards
Acknowledging outstanding successes and innovations by partners in a wide variety of categories, all related to partner competencies, cloud technology, and entrepreneurial spirit.