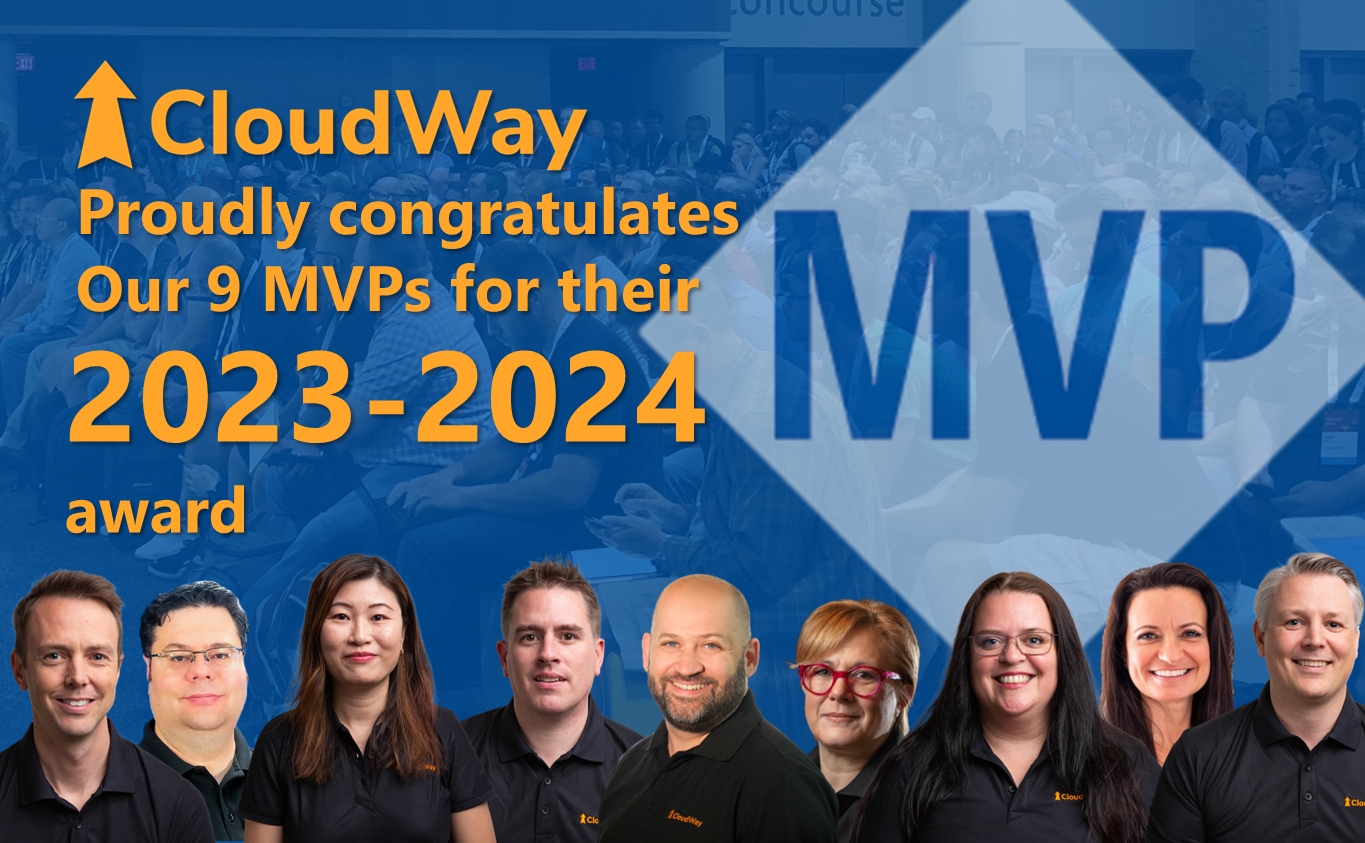 CloudWay is proud to congratulate our MVPs for 2023-2024! Microsoft Most Valuable Professionals are technology experts who passionately share their knowledge with the Microsoft community. At CloudWay we value these contributions as they are part of a learning process for getting a deep understanding of the content and being able to communicate it in an approachable way in blogs, books, forum posts, podcasts, videos or stage performances. You will find that our MVPs share across all of these platforms which we highlight in our event section, blog section, book section, and content library.
Working with so many thought leaders is a privilege. Collaborating across workflows is what we do and this has resulted in some thought provoking new thinking. This year we have 3 dual MVPs with Security being the additional category which reflects the increased focus on security in the market and the projects we run. -Ståle Hansen, MVP and CEO at CloudWay
Our MVPs 
Find their MVP profiles by searching for CloudWay at https://mvp.microsoft.com/
Who are MVPs?
Microsoft Most Valuable Professionals, or MVPs, are technology experts who passionately share their knowledge with the Microsoft community. They are always on the "bleeding edge" and have an unstoppable urge to get their hands on new, exciting technologies. They have very deep knowledge of Microsoft products and services, while also being able to bring together diverse platforms, products and solutions, to solve real world problems. MVPs make up a global community of over 3,000 technical experts and community leaders across 90 countries/regions and are driven by their passion, community spirit, and quest for knowledge. Above all and in addition to their amazing technical abilities, MVPs are always willing to help others – that's what sets them apart. Read more at https://mvp.microsoft.com