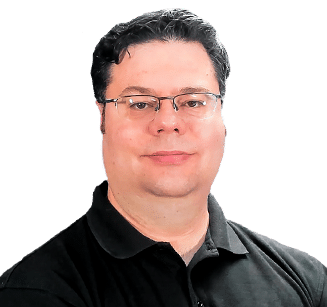 Ben Lee is a Senior Cloud Architect at CloudWay and a Unified Communications and Collaboration specialist working with Microsoft Team and Microsoft 365. He has spent most of his career working with the Microsoft stack of technologies and for the last 12 or so years has had a particular passion for communications tools that started with Office Communication Server.
As these tools and products have improved and evolved over the years he has worked across most of the Office 365 stack but has maintained a particular focus on Teams and has helped many organisations understand and plan their strategies to deploy and maximise their investments in these technologies. As well as being good at hands on technical deployments and troubleshooting, Ben is good at digging into and truly understanding both a business's current issues and future requirements to then help create suitable technical strategies to meet and exceed these targets.
"I really like helping solve complex IT issues with streamlined technology solutions"- Ben Lee
He has been heavily involved in the Microsoft User Group community, including running the Evolve conference and speaking at other events such as Commsverse. More recently Ben has written a study guide for Sybex on how to study for and pass the Microsoft MS-700 Teams Administrator exam. Ben has also recently become a Microsoft Certified Trainer (MCT).
There are no upcoming events.
at Microsoft Reactor – London

15/11/2022 @ 18:00

-

21:00

GMT

Our MVP, Nikki Chapple and Senior Cloud Architect, Ben Lee are speaking at the Microsoft Cloud User Group hosted at the Microsoft Reactor in London. B...

at The Ageas Bowl

13/10/2022

-

15/10/2022

Join our MVP, Nikki Chapple and our Teams subject matter expert, Ben Lee at the South Coast Summit. Nikki will be part of the Women in Tech Roundtable...

at Online

28/09/2022

-

29/09/2022

Our MVPs, Nikki Chapple and Lesley Crook is joined by Teams specialist, Ben Lee at the free online event, Teams 10x. Nikki will talk about how to tack...
Busy on Busy in Microsoft Teams

by

Ben Lee

on 06/01/2023 at 16:59

What is Busy on Busy in Microsoft Teams? Busy on Busy (sometimes written as busy-on-busy) is the name given to the feature in Microsoft Teams, where second incoming calls can be automatically rejected when a user is already in a call or meeting. Busy on Busy settings controls if the client shows […]

Reactions in Microsoft Teams

by

Ben Lee

on 09/12/2022 at 14:21

In Microsoft Teams, a reaction is a way for users to respond quickly to a message with an emoji. This allows users to express their emotions or thoughts about a specific message without having to type out a response. Here we look at reactions and how to choose custom ones.

Viva Sales shows amazing cross 365 working

by

Ben Lee

on 16/06/2022 at 10:46

CRM systems aren't really my bag, but having spent the last year or so needing to be more familiar with SalesForce than I cared for (not a requirement in my new position!) I can sympathise with having information split across different systems. It is very common for CRMs to have things like email […]