Projects where CloudWay succeeds are when we work with a customer or partner who believe what we believe. We believe in best practice implementations using all the tools available for secure productivity. Our goal is to transfer knowledge and to help customers do cloud operations the right way.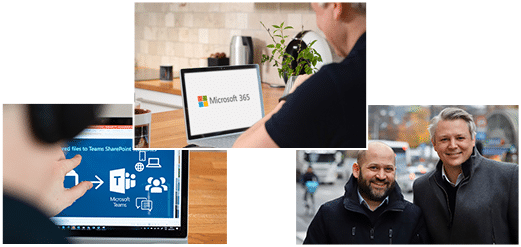 We probably have the most modern infrastructure in public Norway right now, thanks to CloudWay.

Tommy Harjo
Head Of Section, IT Operations and IT
Security at Digitaliseringsdirektoratet
We chose CloudWay because they understood our needs. We liked the idea of working with a small company where we got to work with the best in their field.

Mikael Nalbant
ICT Operations Specialist (Stokke AS)
..we will help you on your Way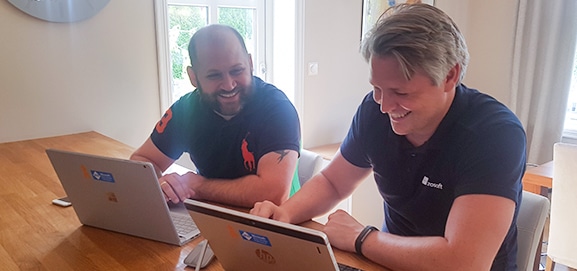 Our WHY is to remove blockers so that our customers can combine existing services with cloud services. Most of the projects we are involved in, we help look at where you are, where you want to end up and how to get there in a secure way. It does not mean that we always migrate data, it may be that we are just integrating with the Microsoft cloud to get started with the security features. Most of the time though, we help migrate from on-premises to online, from other services to the Microsoft cloud and even tenant to tenant.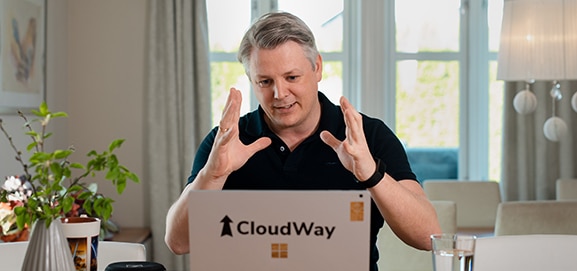 Our HOW is through experience and passion for continuous learning, this is the way we bring value to our partners and customers with up to date knowledge. We take certifications, write down our lessons learned in blogs and practice talking about them in workshops and through public speaking which a big part of our personal learning processes.
We believe we make a difference

We believe we are a catalyst for success with our troubleshooting skills, our knowledge and our drive for competency transfers. If you want to partner with us, we need you to DRIVE the project and use CloudWay as an escalation point or implementers of specific technologies.

We believe we are a great asset for a competent IT department, those who have deep technical skills, but need a partner with up to date knowledge. We need to be able to envision how to solve a scenario, tell you how to implement it and delegate tasks combined with internal IT and CloudWay. We always need someone who can DRIVE the activity and someone who we can hand-over the solution to.

We believe in teamwork. This is why you always have access to all of CloudWay when working with us. We enroll the whole team in projects to ensure that we have the best person on a task at any given time and we ensure redundancy if one of us needs to fly away at a conference or needs to run a workshop. Besides, you will not find one resource that knows all of Microsoft 365, we know when to hand over the stick to the best person.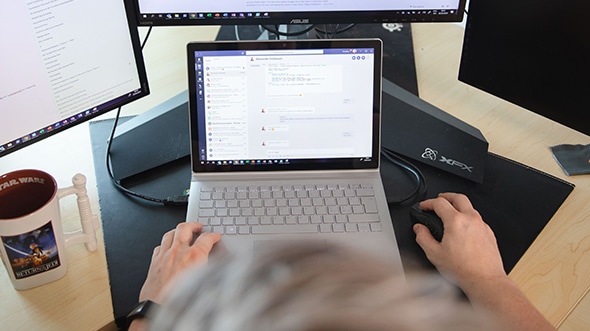 Scoping call to understand where you are and where you want to go
Statement of Work with what we deliver as an estimate
Establish a project team in Teams for collaboration in larger projects
We run assessments, to avoid making assumptions
Implement and validate the new technology
Plan training and how to succeed with sustained adoption
Migrate and roll out
Do competency transfer to customer or partner
Are always available for as an escalation point and next steps
WHAT we typically deliver
Make sure Microsoft 365 gets implemented right
Secure the journey to the cloud​ through hybrid done right​​
Succeed with Microsoft Teams; lifecycle, adoption, data governance​, calling and inclusive meetings
Validate the cloud strategy and help execute it
Share practical information about any topic in Microsoft 365 for competency transfer​
Inspirational workshops to be productive as an individual, as a team​ and as organization
Implement MFA the correct way so that users don't really notice it​​
Do deep dive training for their IT-Pros based on our tailored Microsoft 365 workshops
Choose the correct tools and approaches for successful migrations​​​