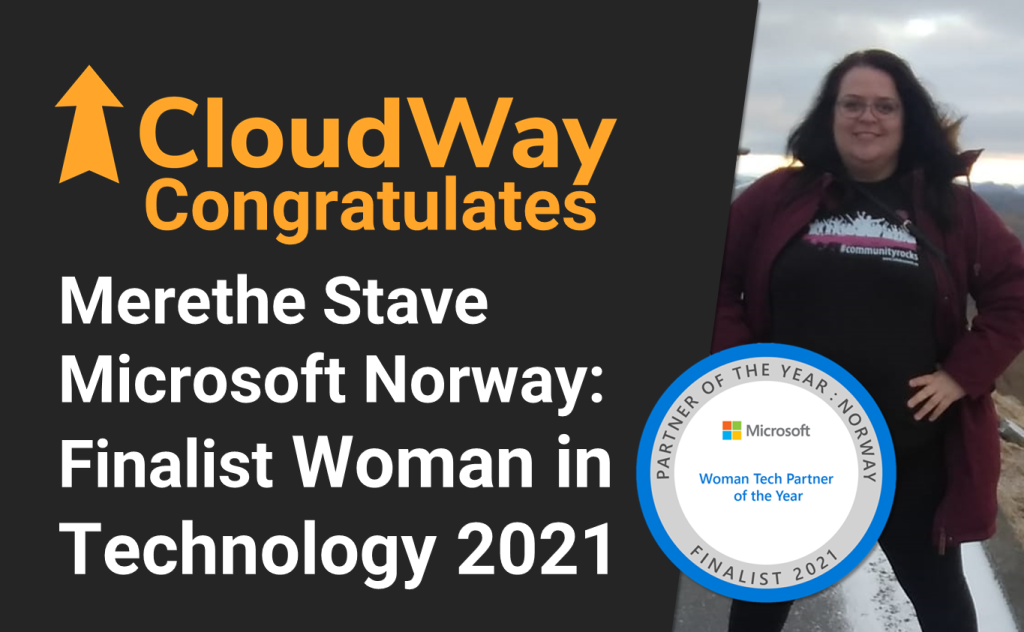 We are proud to congratulate our MVP, Merethe Stave as Woman in Technology 2021 finalist. This is part of the Partner of the Year award and recognizes someone that is inspiring to others, and has have brought about significant success and change in her organization, which must be a Microsoft Gold Partner organization. Other criteria\'s are:
– Demonstrating a high level of competence within their role.
– Demonstrating a clear passion for technology, and building the reputation and value of the Microsoft platform.
– They that can document 'impact' : contributing to creating new opportunities and value for the partner ecosystem and / or our customers.
Merethe has passion for technology, loves to enable those around her and is a driver for the Women in Microsoft Teams community. She is also an Office Apps and Services MVP, was recognized as one of Norway's 50 leading women in tech 2020 and is a board member of the Norwegian Microsoft 365 Community. We are very proud to have Merethe as part of our team and want to congratulate her for this outstanding achievement.
The Norwegian Partner awards was announced on LinkedIn