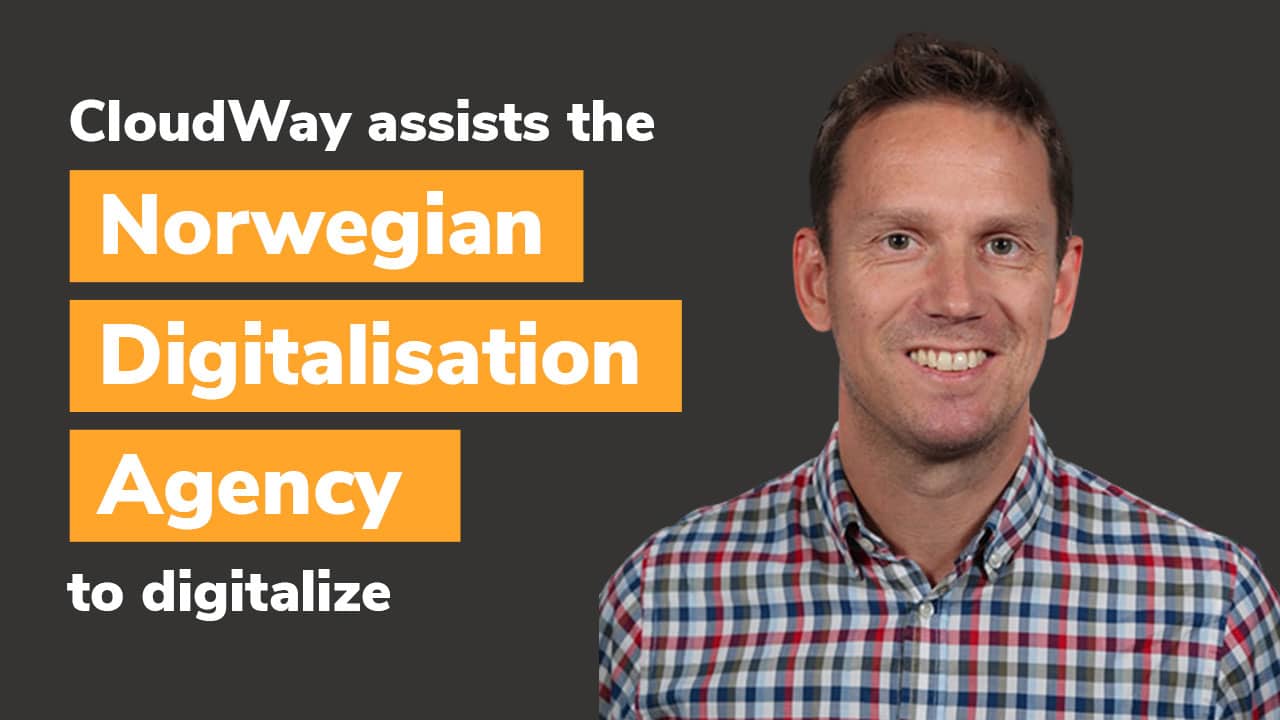 In 2019, the Norwegian Government decided to merge Difi (direktoratet for forvaltning og IKT) with Altinn. By shedding digital legacy, the new system emerged on January 1, 2020 as Norway's most forward-looking public agency using Microsoft 365 to enable secure remote work.
The Norwegian Government merged the Directorate of Administration and ICT (DIFI) and Altinn into a new agency—The Norwegian Digitalisation Agency. This new agency became the most progressive government agency that provides a faster and more coordinated digitalization of the Norwegian public sector, where people can access anything in a simplified process.
Tommy Harjo, the IT Manager at The Norwegian Digitalisation Agency, wanted the agency to be the first in the public sector to adopt modern technologies. To make this happen, they first needed a full shift to digitalization. The agency sought CloudWay's expertise to modernize their platform based on Microsoft 365.
When asked why they chose CloudWay to help them achieve their vision, Harjo says:
– CloudWay are the ones who qualified. We are looking for cutting edge expertise, and it was pretty clear to us that only CloudWay could deliver at the level we wanted.
After we completed the project, Microsoft 365 was implemented in a best practice way supporting secure productivity, now they have the most modern infrastructure among Norwegian government agencies.
Microsoft 365 Stack
Before CloudWay started the project they did a Microsoft 365 workshops with our team. Immediately they pointed out fundamental topics we needed to know about and make decisions on. The workshop was a great starting point for the project and became a great fundament for a successful project.
CloudWay is an incredibly efficient company, with a huge drive. In addition, they are skilled and honest. They are open about their expertise, and about the fields where they are not experts. Similarly, they are open about whether a goal is achievable or not. This means that we can always go straight to the point and not have to spend time chasing impossible goals, says Harjo. Read the full story.
Microsoft has chosen CloudWay to run Microsoft Cloud Accelerators workshops that provide complete and smart solutions to accelerate your organization's Microsoft 365 journey. These pre-made workshops are designed to address your current needs for business continuity.
They focus on everything CloudWay is really great at such as productivity using Microsoft Teams meetings in a smart way, security through device and identity protection and they can even dive in to device management using the Accelerator workshops.
You may be eligible to run of these workshops for free with CloudWay architects who can jumpstart your journey to secure productivity. Make sure you review the topics and request a workshops today!