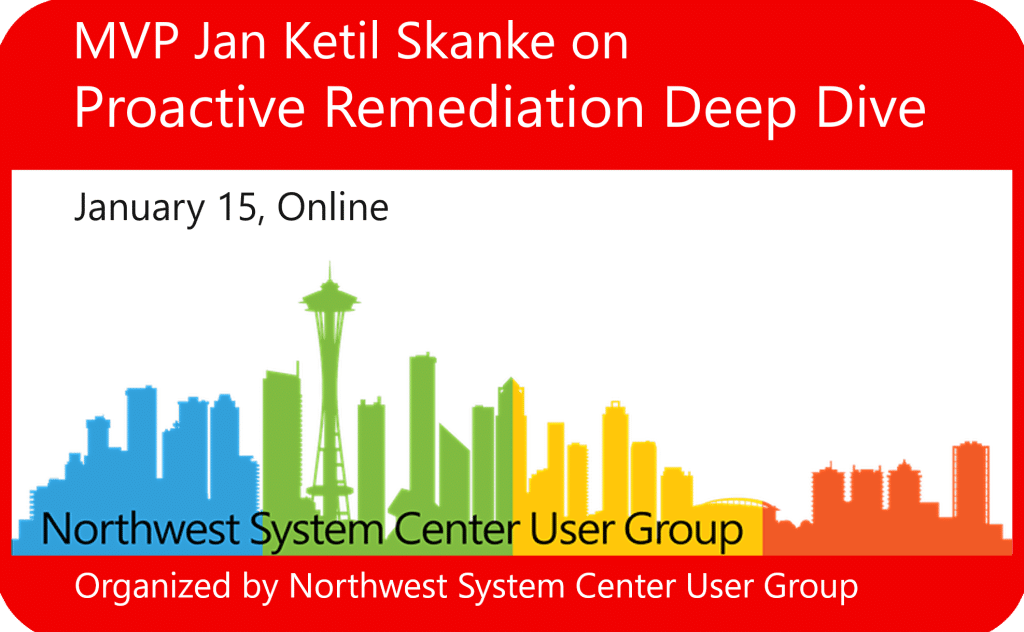 Northwest System Center User Group
Northwest System Center User Group
Our MVP, Jan Ketil Skanke is invited to Northwest System Center User Group to talk about Proactive Remediation deep dive with Endpoint Analytics in Intune. Make sure you sign up for this free user group event run online.
Proactive Remediation Deep Dive
With Endpoint Analytics in Intune, we also got the awesome feature Proactive Remediations allowing you to perform compliance item/baseline type jobs across all Windows managed devices. In this session, we will not only look at the power of these features but also the underlying components, how to trace the running of the detection and remediation script, troubleshooting, and more.
About NWSCUG
The Northwest System Center User Group (NWSCUG) is a 501(c)(3) public charity (EIN: 83-4073436) serving the Pacific Northwest. NWSCUG shares information, ideas, and solutions to all its members. The goal of NWSCUG is to provide free training and collaboration to all systems management professionals, enabling our members to grow professionally in their field.