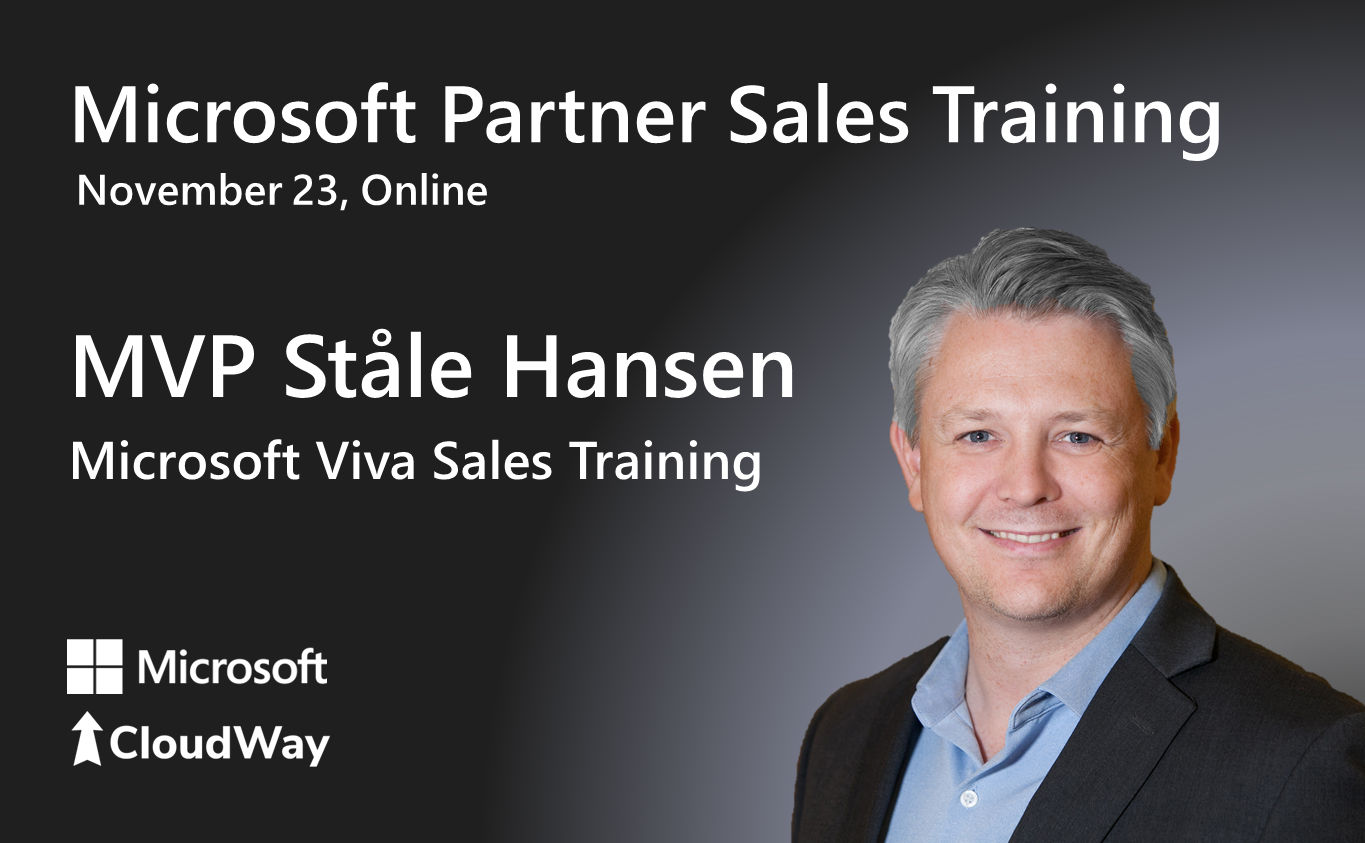 Microsoft Partner Sales Training
Our MVP & RD, Ståle Hansen is invited by Microsoft Norway to run a full day sales workshop for Norwegian Enterprise partners. He has been working with Viva since it first went to GA in February 2021 and has run multiple workshops with large enterprises. He will share his unique understanding of the platform and how to talk about Viva to IT and HR. You will leave the workshop ready to talk Viva with your peers and customers. Register today if you are a Norwegian Microsoft Enterprise Partner.
– Welcome and introduction
– Learn how to talk about Viva with 10 conversation starters
– Deep dive into Viva services already included in Microsoft 365
– Build the business case for Viva premium features
– Learn how to demo Microsoft Viva using the demos.microsoft.com
– Discussion and endnote
The training is hosted by Microsoft Norway for Norwegian Microsoft Partners.