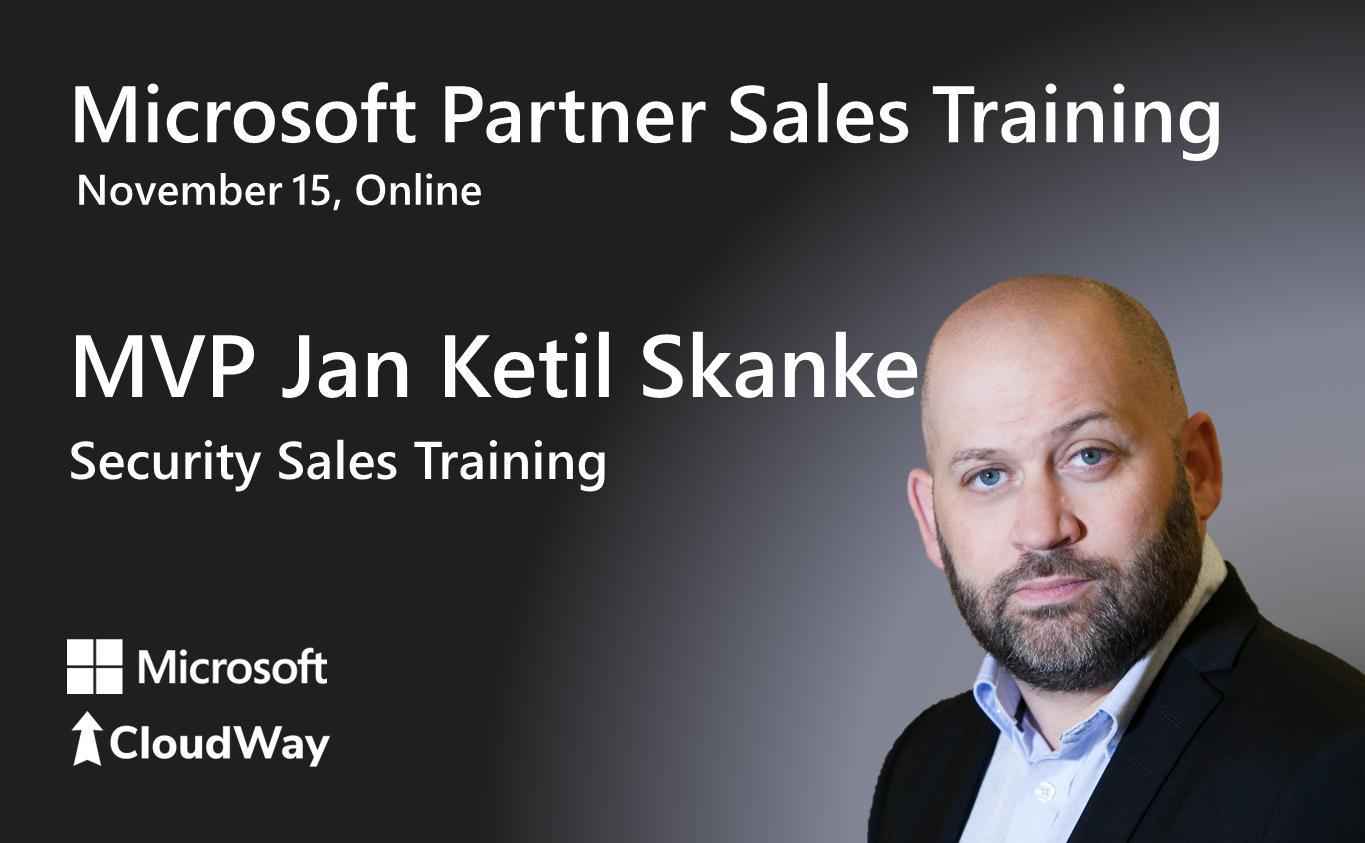 Microsoft Partner Sales Training
Our MVP, Jan Ketil Skanke is invited by Microsoft to run a Security sales training for Norwegian Microsoft Partners. He has been teaching and implementing Microsoft based security solution for over a decade. Ha has run many customer projects and has been part of decision maker processes for building business case for security and harvesting the return of investment afterwards. Make sure you sign up to understand his key takeaways if you are a Norwegian Microsoft Partner.
This 1-day, online training will provide you with an abbreviated overview of how to sell Microsoft security, compliance, and identity solutions. With an overview of the solutions and by diving into the business case for your customers, you will be able to get a better overview of your customers' pain points and how you can address them with Microsoft products.
The training is hosted by Microsoft Norway for Norwegian Microsoft Partners.