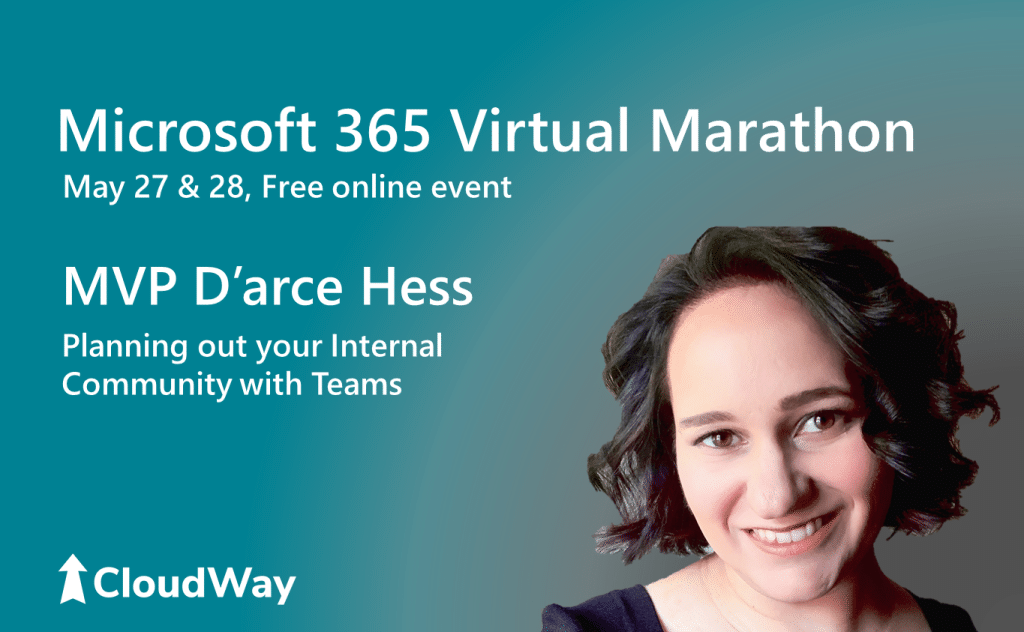 Microsoft 365 Virtual Marathon
Join our MVP, D'arce Hess at this free online, 36 hour event happening May 27-28 2020. There will be sessions going the whole time with speakers from around the globe. This event is free for all wanting to attend. Come join us as we talk about the many different pieces of Microsoft 365 including Azure. Register here
Collaboration from the Trenches – Planning out your Internal Community with Teams
Have you ever had to collaborate to plan meetings on collaboration? If this is you, you are not alone. In this session we will review real-world scenarios on how to plan and govern your internal communities and grow Teams adoption organically within your organization.
You will learn how to:
-Determine the correct Information Architecture for Teams & Channels
– Creation of Consistent Naming Conventions for findability
– What is a Community of Practice?
– Do's and Don'ts of Customization
– 3rd Party Accessibility
– Have fun!
About Microsoft 365 Virtual Marathon
Microsoft 365 Virtual Marathon is a joint effort with SPC and members of the Office 365 community.