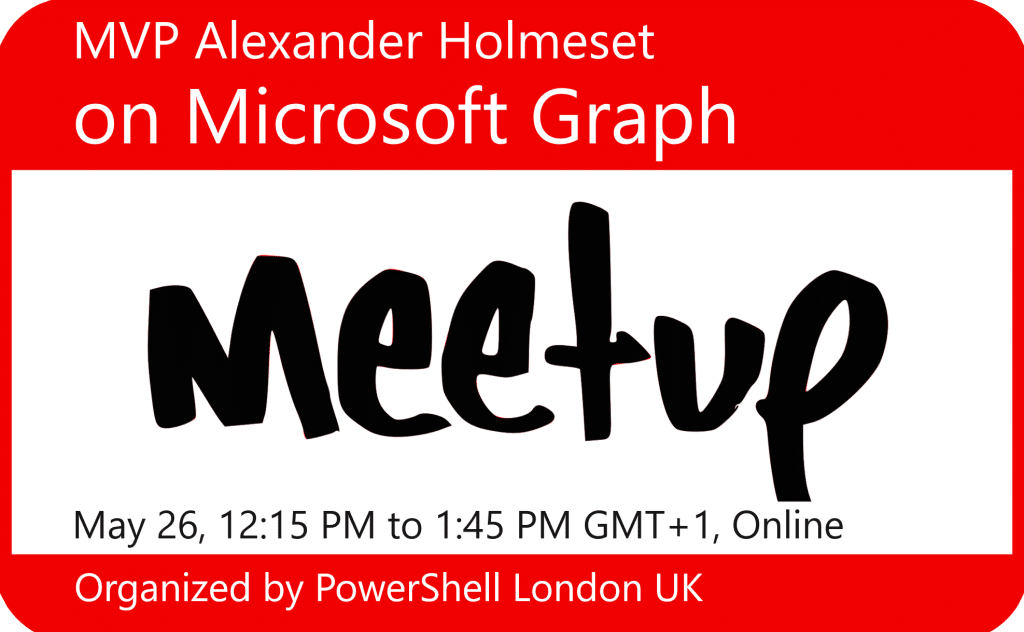 PowerShell London UK
26/05/2020 @ 12:15

-

13:45
Join our MVP, Alexander Holmeset as he shares how to get started with Microsoft Graph at the PowerShell London UK PowerLunch. The event is run online, sign up here
PowerLunch – Microsoft Graph with Alexander Holmeset
Who said API's are for programmers? Graph API is Microsoft's new onestop endpoint for Microsoft 365 data. I will show you how to interact with it by using a automation tool you are already proficient with, PowerShell! What are the possibilities and why choose Graph API instead of a PowerShell module?
About PowerShell London UK
A friendly bunch of PowerShell Enthusiasts sharing their passion for PowerShell, with a variety of background.
They have monthly meetups, occasional half-day/Full-day get-together. They love learning, and no-one knows everything, but together we know quite a bit! Come and help expand our knowledge! Read more