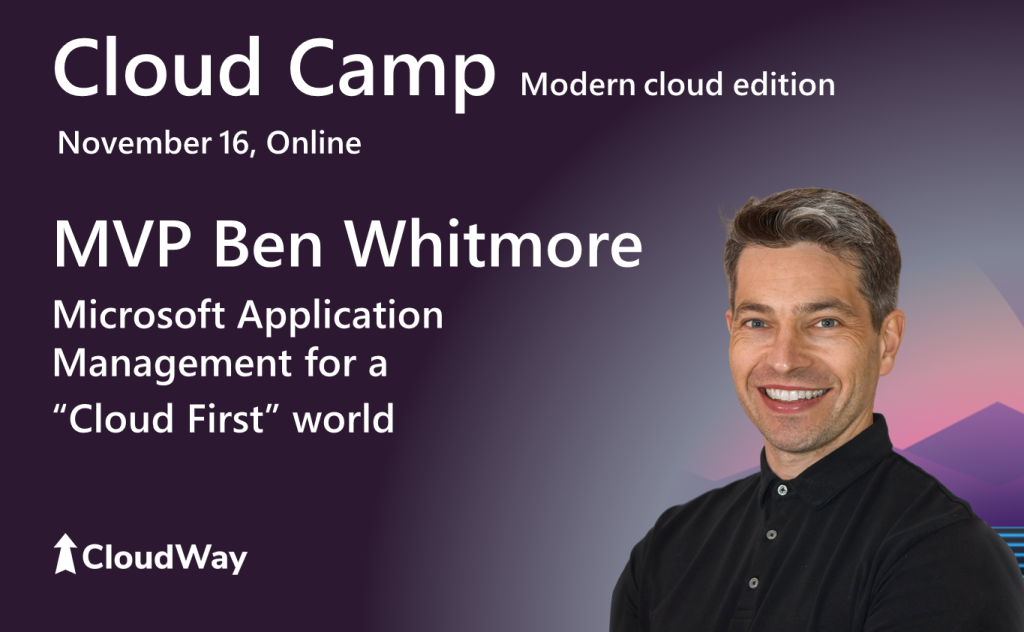 Cloud Camp Modern cloud edition
Cloud Camp Quarterly
Join our MVP, Ben Whitmore for this online conference hosted by our Irish partner MicroWarehouse. He will talk about application management for a "cloud first" world. It is an online conference, make sure you register today!
Microsoft Application Management for a "Cloud First" world
In this session Ben will take us on an app management journey. Looking back at how we used to manage applications, on-prem, with solutions like configuration manager he will then show you the different options available to you from the Cloud. Microsoft offer many ways to deploy and manage apps for your "Internet Connected" devices, but which one is best? In this session there will be a particular focus on managing Win32 apps with Intune and how you can use PowerShell to start to migrate applications from Configuration Manager without re-inventing the wheel.
About Cloud Camp
In 2021, CloudCamp returns, albeit in a new guise as we move online to virtual events. Introducing CloudCamp Quarterly, a once a quarter community-driven event featuring MVPs from around Europe as they give their take on Microsoft updates during the quarter and what to look forward to in the next quarter. Read More