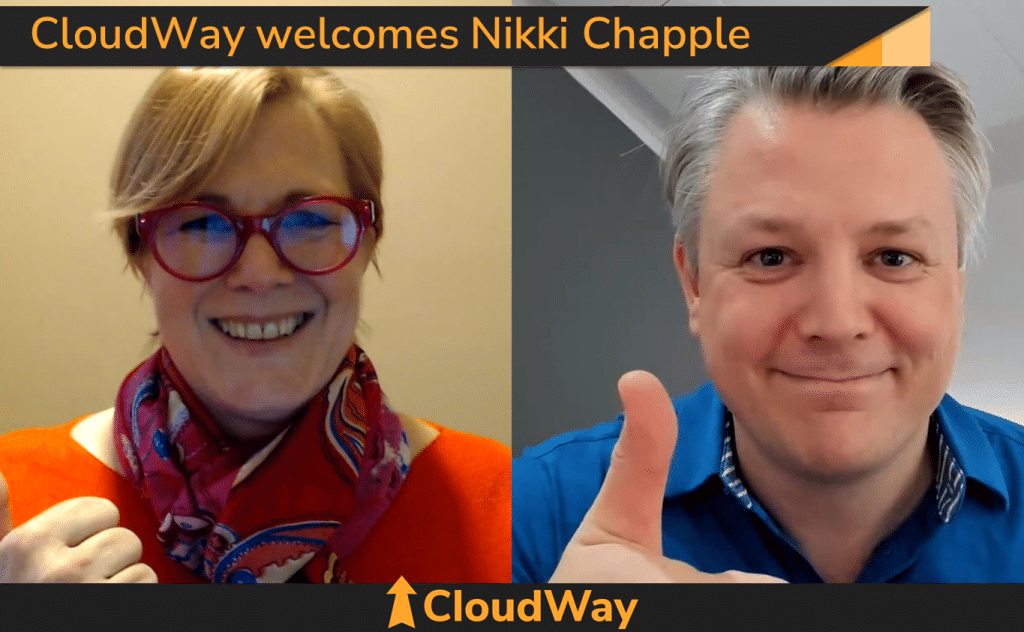 CloudWay is proud to announce that Compliance and Teams Governance specialist, Nikki Chapple joins the team as a Principal Cloud Architect, and she is based in the UK. She resonated with the #TeamCloudWay hybrid working from home strategy; finding good people where they are. Nikki is a subject matter expert in Compliance for Microsoft 365, and CloudWay can now help customer and partners implement the Microsoft 365 end-to-end. She also has extensive Microsoft Teams governance knowledge and is certified Microsoft Viva Insights Practitioner and is PROSCI certified. With 30 years\' experience she can take the lead in any certification driven compliance project.
Nikki completes the CloudWay vision, now we have principal cloud architects in each competency area in Microsoft 365; productivity, security and compliance. I am excited to see where this combination of knowledge will take us – Ståle Hansen, CEO
She is a public speaker, a blogger, has recently joined the organizing committee for Microsoft Teams Day Online and is an advocate for women in technology. You can catch her next speaker engagements here.
Learn more about Nikki here:
Blog: https://nikkichapple.com/
LinkedIn: https://www.linkedin.com/in/nikkichapple/
Twitter: https://twitter.com/chapplenikki