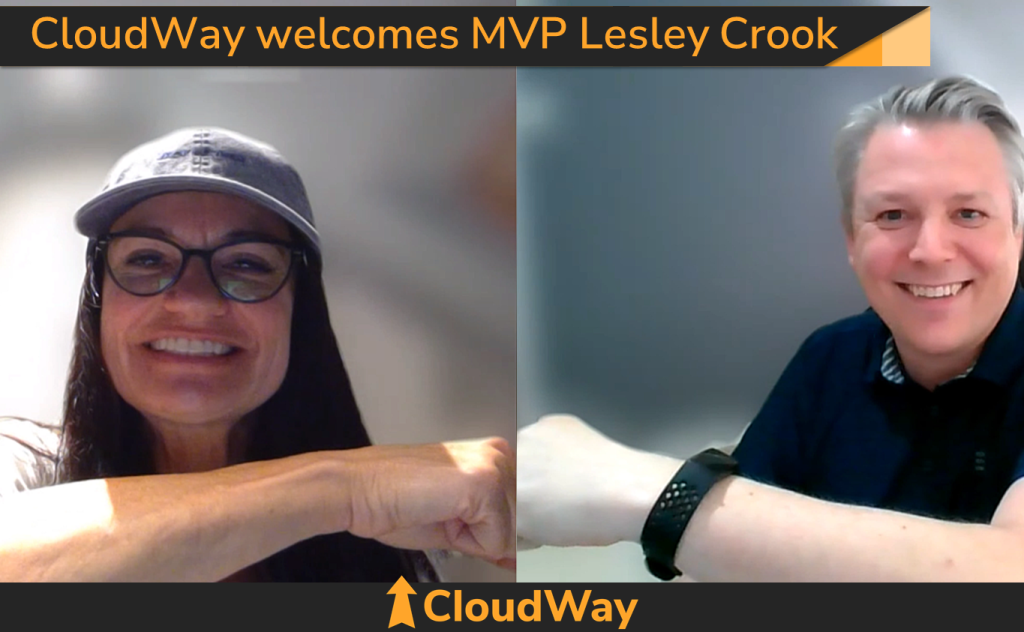 CloudWay is proud to announce that Office Apps and Services MVP, Lesley Crook joins the team as a Cloud Consultant and is based in the UK. She resonated with the #TeamCloudWay hybrid working from home strategy; finding good people where they are. With a focus on adoption, champions programmes, Yammer, Teams and Microsoft Viva, she will make a great team member with Ståle, Merethe and Mårten taking Viva and adoption to the market.
By extending our adoption and Viva team, I am intrigued to see how we can help customers and partners understand and embrace Digital Wellbeing which is the skill everyone should master in the 2020\'s. By putting passionate minds together, anything can happen👍 – Ståle Hansen, CEO and Digital Wellbeing enthusiast
She is a public speaker and has experience from events such as Microsoft Ignite, Microsoft Future Decoded, and South Coast Summit. She recently guested ACM Teams Europe where the topic was Teams Adoption Fail Night and you can catch Lesley at the December session of M365 UK User Group talking about Microsoft Viva.
Learn more about Lesley here:
LinkedIn: https://www.linkedin.com/in/%F0%9F%92%A1lesley-crook-5b92098/ 
Twitter: https://twitter.com/Lesley_wolan
About a year ago she guested Will Rowe\'s podcast Careering Out of Control where she talks about where she comes from and how she got to where she is today.