Microsoft Ignite 2019 was a blast for the CloudWay MVPs. Lots of meetings, 28 shifts on the Microsoft 365 booths and 2 community blogs in addition to the 4 theater sessions held by Josh, Mårten and Ståle. CloudWay helped organize the Norwegian gathering with over 350 attendees and Josh was part of organizing CommsvNext and Teams US user group parties.
Questions asked at the Microsoft 365 booths
Helping Microsoft at their booths is an interesting experience and you get to talk to Microsoft Ignite attendees and take the pulse of the event. We asked our MVPs what the most asked question they got at the booths:
What is the best way to manage the roll-out of private channels in Microsoft Teams?
Is SCCM dead now and what is this Endpoint Manager?
How do I start using Endpoint Manager, is there a new URL for the console?
What about the private channels SharePoint site, where can I find that?
What is the best practice for Private Channels governance?
How do I integrate my on-premises PBX with Microsoft Teams?
How do I bring my Cisco Video endpoints into my Teams meetings?
As you can see, the most asked questions were about news announced at Microsoft Ignite. Use our contact form to reach out for calls or workshops on these topics, as they are top of mind for CloudWay at the moment. Here are some of our MVPs in action at the Microsoft 365 booths.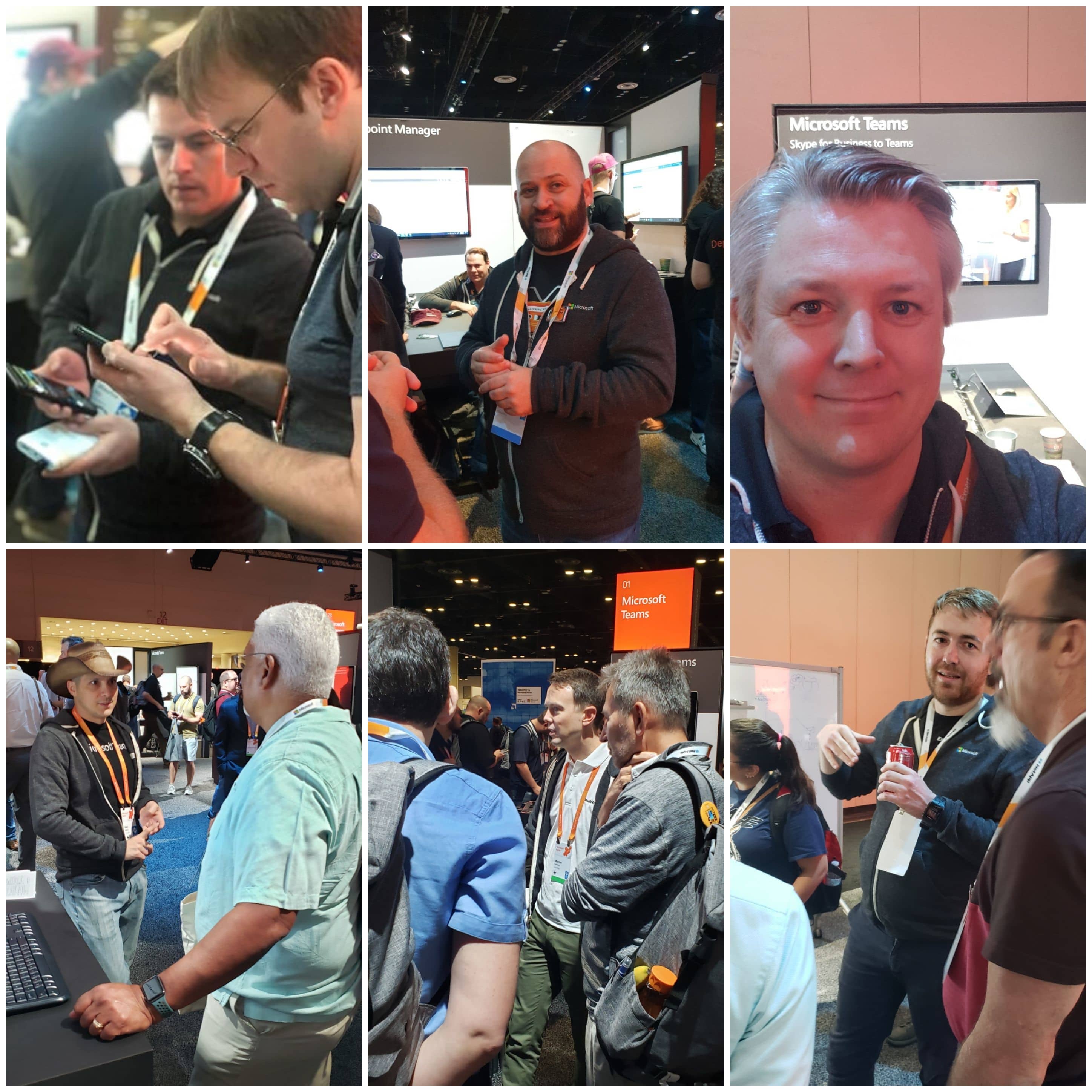 Live blogging by our MVPs
Both Mårten Hellebro and Ståle Hansen were part of the live blogging team for Microsoft Teams during Ignite which was posted at Microsoft Tech Community blogsite. Ståle blogged from the Optimizing coexistence path to Teams session and Mårten blogged from the Transform end user training using Microsoft Teams and Learning Pathways session. Their session on Your own Direct Routing SBCin Azure in 20 minutes also got liveblogged
The four theater sessions
Josh talked about an important topic which is understanding Teams Phone System licensing and he shared a personal story around how to build a brand. He also launched a new video series with MVP Pat Richard at Ignite. Mårten talked about 5 tools for adoption and was joined by Ståle on the live demo of implementing an SBC in Azure in under 20 minutes. Check out the recordings of the sessions and Josh\'s new video series in our content library.

MVP Hall of Fame
All our MVPs were featured at the MVP Hall of Fame boards. It is a huge honor to have your name on the MVP board at a conference that invites the world to learn more about what\'s next for Microsoft.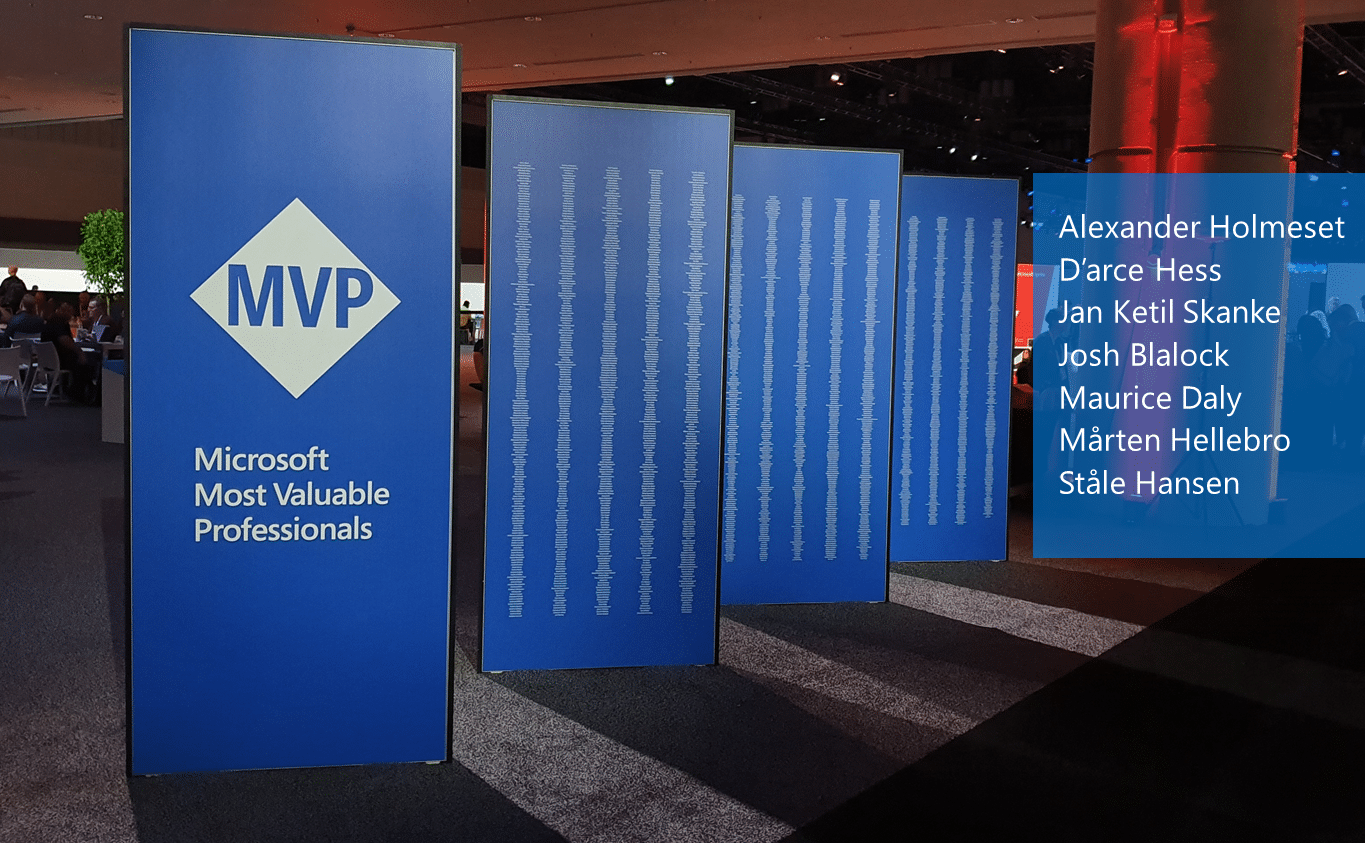 We hope to see you next year at Microsoft Ignite and use our contact form if you have any questions, comments or want help to move forward on your way to the cloud
Our MVPs are upfront in center where it happens, literally, here shown when Mr. Brad Anderson himself tweets before his keynote