Security, Identity & Endpoints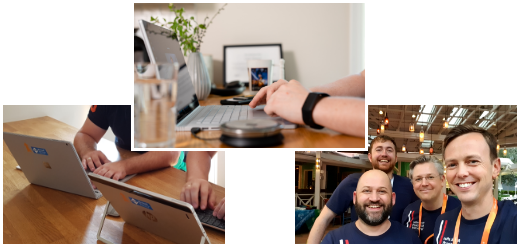 The Employee Experience starts with Digital Wellbeing
Understand that Digital Wellbeing needs to be taught to employees
Understand how Microsoft VivaLearning, Microsoft Viva
Topics and Microsoft Viva
Connections creates employee
engagement and awareness
Understand how Microsoft Viva Insights can help you measure Digital Wellbeing
culture success KPIs
Watch the explainer video
Understand this enables leaders to practice Empathic
Leadership
The Employee Experience Journey
Current challenges addressed in the workshop
Understand that Digital Wellbeing needs to be taught to employees
Current challenges addressed in the workshop
Understand how Microsoft VivaLearning, Microsoft Viva
Topics and Microsoft Viva
Connections creates employee
engagement and awareness
Topics covered during the day
Understand how Microsoft Viva Insights can help you measure Digital Wellbeing
culture success KPIs
Understand this enables leaders to practice Empathic
Leadership
Next step after the workshop
Use a Champion network to drive Digital Wellbeing adoption over time
Workshops within Communication and Collaboration
Your Customer Journey with CloudWay
You may start with a workshop, moving into an assessment, then a few proof of concepts leading into projects, or choose any, or combination, of these services, depending on what is most relevant for your organization.
You start with a 1-day workshop, all workshops are listed above.
Microsoft 365 Assessment with focus on productivity and collaboration culture maturity
Will provide a report with recommendations
1 to 5-days Proof of Concept
Hands-on engagements to help you get started.
• Microsoft Viva Connections
• Microsoft Viva Learning
• Microsoft Viva Topics
• Microsoft Viva Insights
CloudWay can implement Collaboration and Communication tools in your organization as technical project managers, hands-on, training and as trouble-shooters.
Report and recommendations
Findings report with actionable and prioritised recommendations
Proof of Concept solution
Establishment of a process and network for on-going adoption processes with prioritised direction for next steps