Microsoft Learn Live: Plan and deploy Microsoft Teams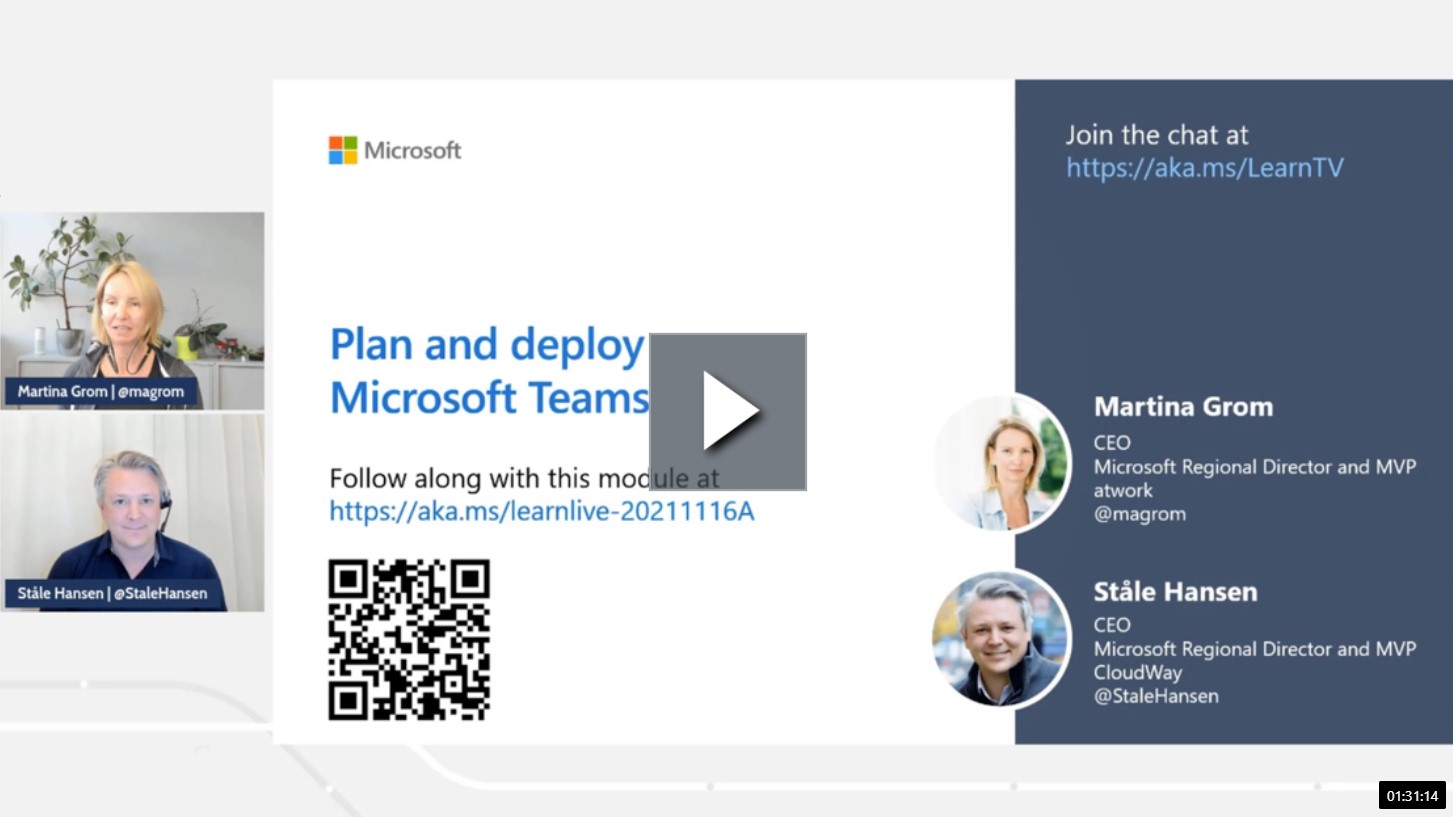 Learn Live TV with MVPs Ståle Hansen and Martina Grom about the Exploring Microsoft Teams Learn module
Learn how to plan and deploy Microsoft Teams to your organization, including different Teams admin roles, available management tools, and processes to roll out Teams. Understand required licensing and how to deploy Teams clients.
Learn Module
Follow along with the Learn Module here!
Learning objectives
Describe different Teams admin roles.
Describe available admin tools to manage Teams.
Plan for Teams rollout and adoption.
Identify required licensing for Teams.
Deploy Teams clients.