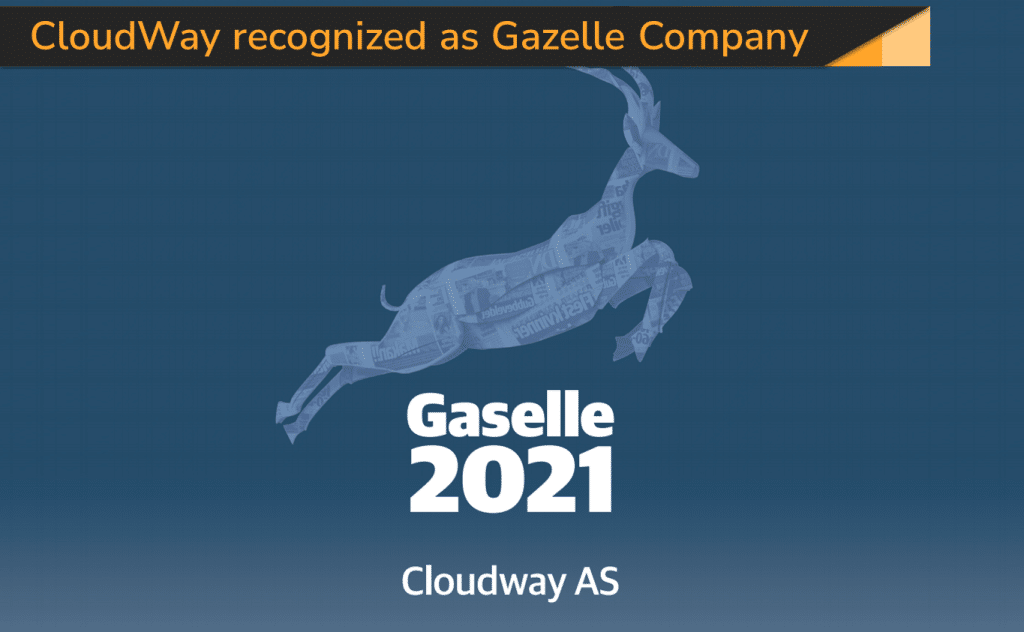 We are proud to announce that CloudWay is recognized as a Gazelle Company by the Norwegian financial newspaper Dagens Næringsliv. A Gazelle Company is a high-growth company that has more than doubled its revenues over a four-year period, starting from a revenue base of at least 1 000 000 NOK. This is the first eligible year for CloudWay as we recently celebrated our 5 year anniversary.
Gazelle Company Criteria
– High growth (at least 50% growth over the last four years)
– Approved financial accounts
– No negative growth during the period
– Positive operating profits
– Be a joint stock company (aksjeselskap)
We are a company that shares our knowledge with everyone that are interested, be it partners, customers or the community. The Gazelle certificate proves that we can build a sustainable and thriving business model based on this sharing mentality. – Ståle Hansen, CEO
Examples of our sharing mentality are our workshops, blogs page and content library. The Gazelle certificate shows our employees, our clients and our partners that we are a reliable company with excellent payment habits and a strong financial standing. In 2021 we onboarded MVPs Sandy Zeng in Finland, Ben Whitmore in the UK and Lesley Crook in the UK and we are continuing the positive growth rate. We are intrigued to see where 2022 will take us.