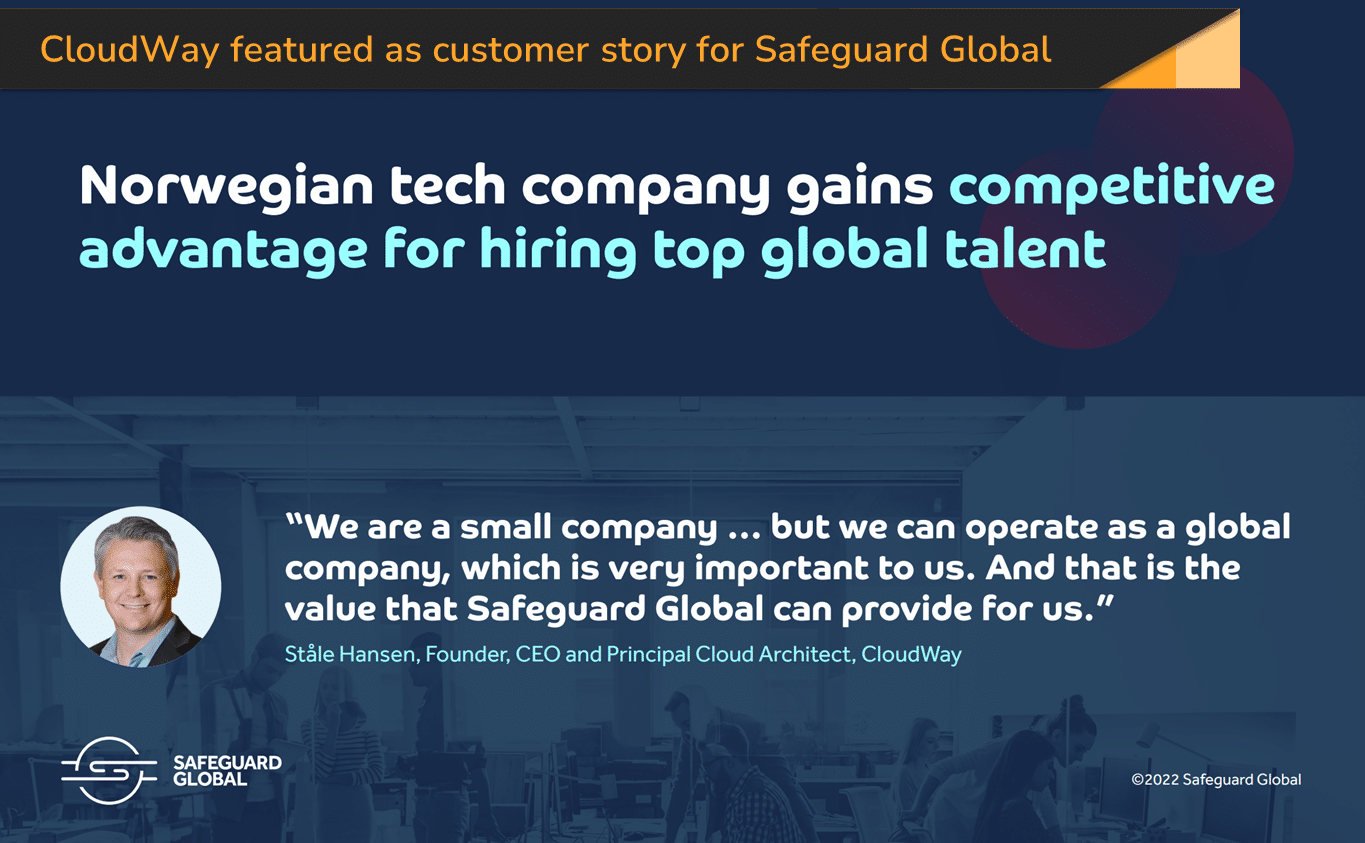 At CloudWay we are looking to find people passionate for Microsoft 365 where they are. This means we need to look beyond the borders of Norway where the company was founded. When hiring abroad we have three options:
hire as freelancer.
hire as employee in CloudWay Norway and run payroll locally in the country.
create a company in that country and hire people locally.
None of the above alternatives suited our model of easily onboard people where they are. We want employees to be full time employees with a normal salary, bonus model and privileges. In this way we know they can focus on being the best version of themselves and not focusing on running a one-man show as freelancers. Creating a company in that country creates management overhead and the employee runs the risk of the local company not following local regulations because of us not fully understanding local laws and regulations.
We started to look around for alternatives and found a concept called Employer of Record (EoR). It turns out there is a market for companies hiring in countries where they do not have a business entity. We talked to four different providers in this space and found Safeguard Global. This model suits us well, which means we can hire people locally in their country, they get the correct pension and social privileges. For a monthly handling fee, they take care of the practicalities, and we can focus on doing what we are good at, implementing secure productivity in Microsoft 365.
This model is now a core part of our business strategy, to hire passionate people that has found their vocation from where they are. In 2021 we grew from 6 to 10 employees with help from Safeguard Global. Read the full customer story here, or download the PDF.