CloudWay at Microsoft Ignite 2018
This year at Microsoft Ignite in Orlando, CloudWay organized Norwegian evening together with Microsoft Norway, Pexip and KPMG. It was great success with over 300 attending at Bahama Breeze.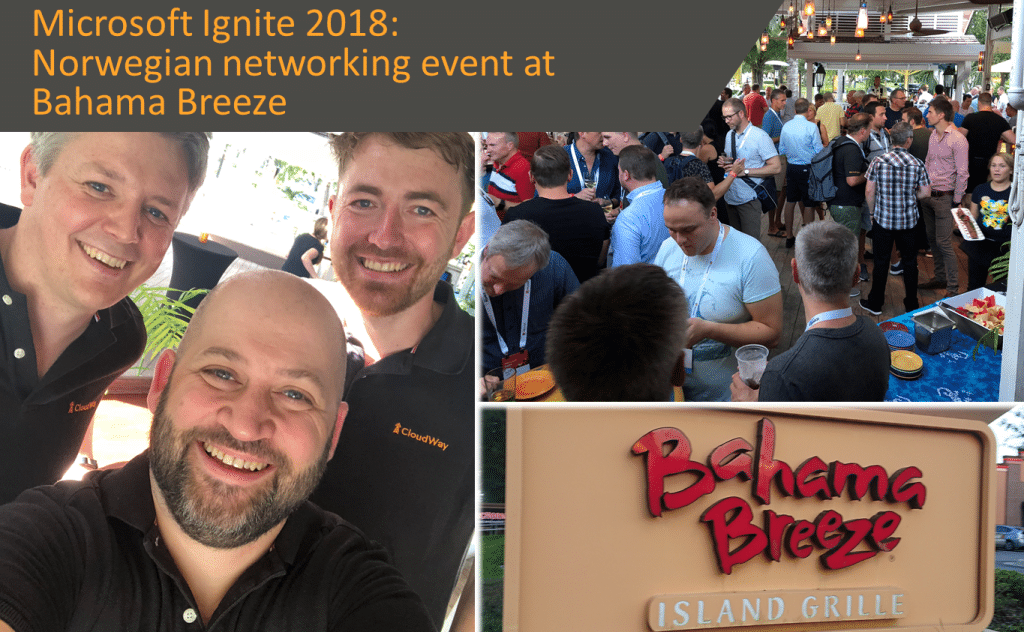 MVP's Jan Ketil Skanke and Ståle Hansen presented in total 5 sessions 2 meetups and participated in 2 podcasts. The topics they shared their knowledge on was Azure MFA, Intune conditional access, Microsoft Teams meetings and OneNote Productivity. It is great to see that Microsoft Ignite engages with the community and that CloudWay can contribute to that.
Microsoft Ignite 2018 was a great event, with focus on community, great engagement by the product groups and it felt compact as everything was in the same building. I have had the pleasure of being involved as speaker at TechEd and Ignite since 2014 and this was the best event to date. See you there next year? – MVP Ståle Hansen
We have published all recording of our MVP's Jan Ketil Skanke and Ståle Hansen in our content library, check them out here: https://cloudway.com/content-library/