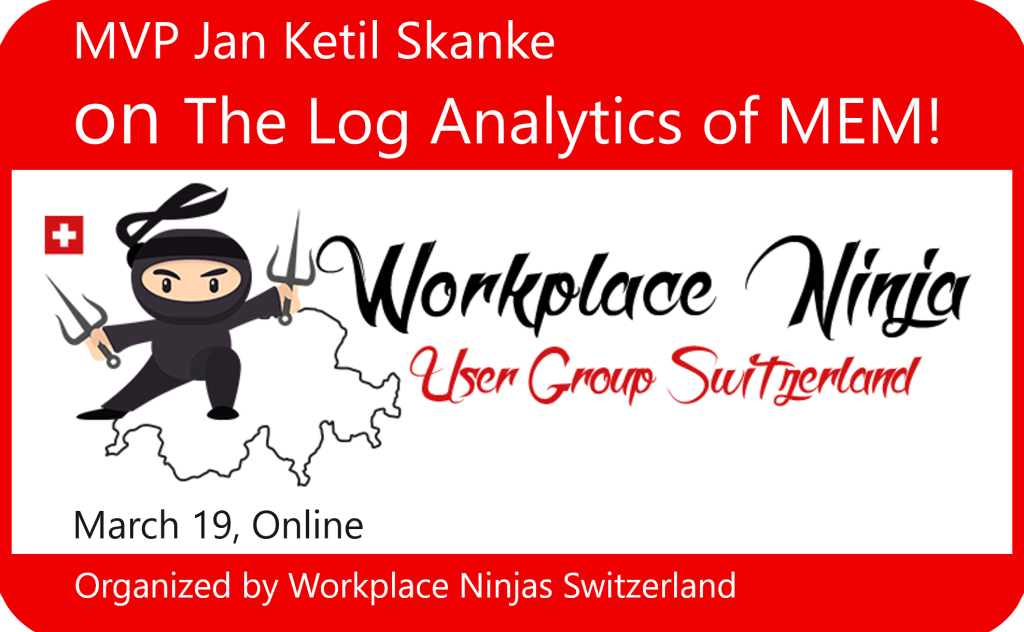 Workplace Ninjas UG CH 2103
Join our MVP, Jan Ketil Skanke as he shares his knowledge on The Log Analytics of MEM together with fellow MVP Sandy Zeng! It is free, sign up today!
The Log Analytics of MEM!
Are you moving some or all of your management workloads to Intune? Are you missing your good old configmgr logs? Then this is the session for you. Microsoft Endpoint Managers cloud reporting framework is based on Azure Log Analytics, and there is a whole new world of possibilities that has just come our way. We will look into how you can use log data to build automation, alerting and monitoring of your environment and incidents. With this you can audit all changes in changes in your environment and do automation based desired state configuration in the cloud. We will should how you can build your own workbook dashboard with the data YOU care about? What about combining data from both on-premises and the cloud and visualise it all in one place?