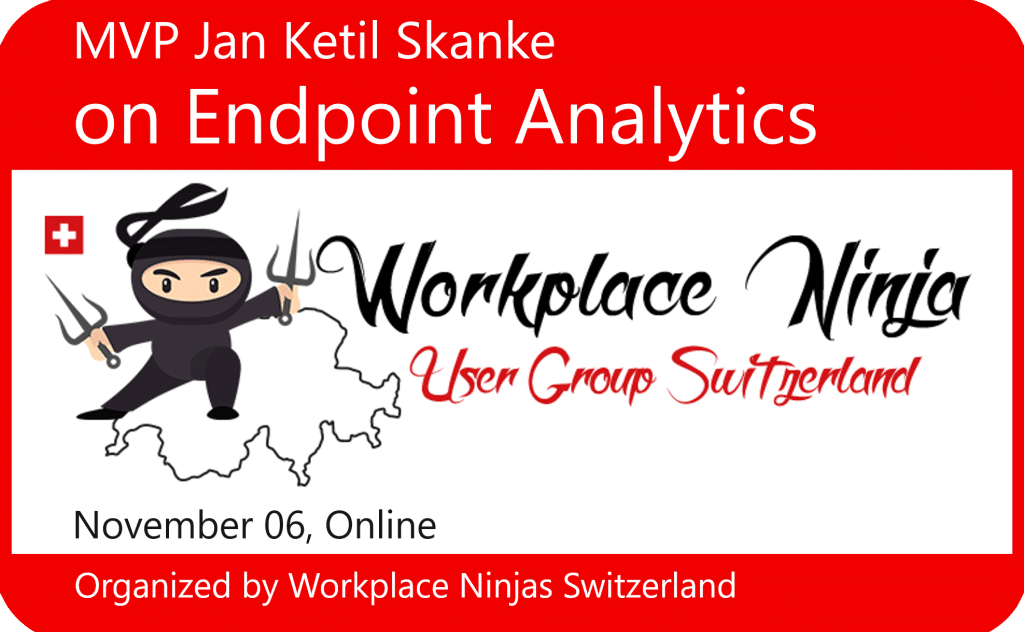 Workplace Ninjas CH 2011 Virtual
Join this free event hosted by Workplace Ninja User Group Switzerland! Our MVP Jan Ketil Skanke will share his understanding and lessons learned on endpoint analytics. Make sure you catch this full day event!
Endpoint Analytics and proactive remediation
Endpoint Analytics is a new analytics solution from Microsoft that aims to increase user productivity by shifting focus from being reactive to being proactive. In order to be proactive, you need insight into data you can measure against. Endpoint Analytics consists mainly of 3 components today.
– Recommended Software
– Start-up Performance
– Proactive remediations
In this session we will go through all 3 components, while Proactive Remediations is the area we will spend the most time on.