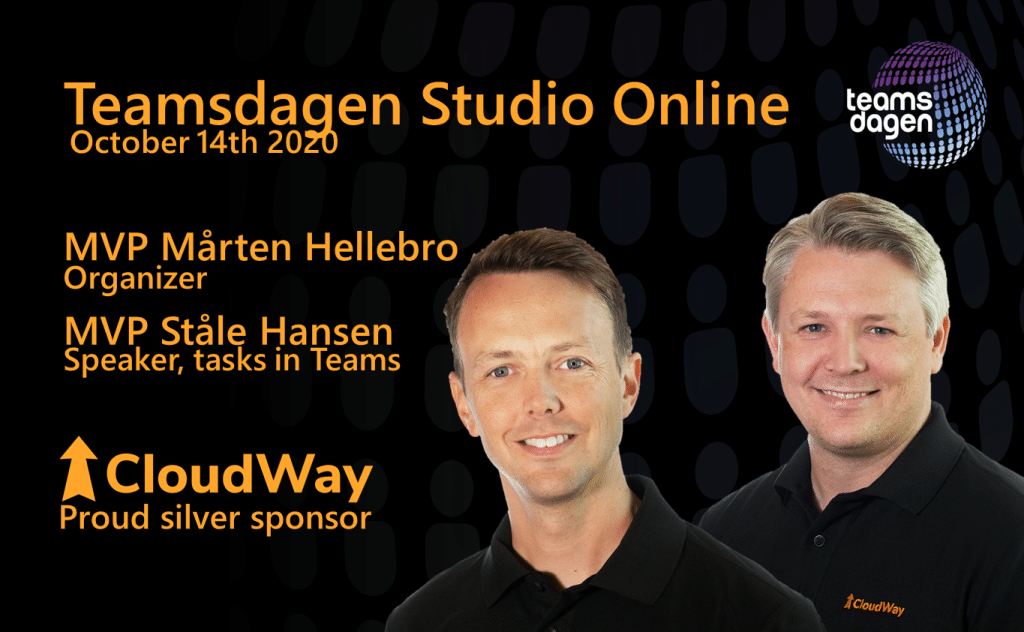 Teamsdagen returns, this time in an online studio format. This will be a high production value event which you do not want to miss. You get sessions from MVPs and industry experts, post session discussions and studio debates. Our MVP, Mårten Hellebro is lead organizer for the event and our MVP, Ståle Hansen will share his take on individual and team productivity. CloudWay is proud to be a silver sponsor of Teamsdagen. This is a free event and is broadcasted from 3 professional TV-studios simultaneously so make sure you sign up and reserve the day now!
How to master tasks in Microsoft Teams
Tasks in Microsoft Teams are based on To Do and Planner. Join this session to learn how to effectively work with tasks in Teams, how to capture your thoughts, ideas, articles and social media posts in To Do. Best of all, learn how to reach deep work and set your Teams status to focusing while executing on your tasks.
About Teamsdagen
Teamsdagen is a day all about Microsoft Teams. The day is for technical and end user focused attendees alike. The goal is to meet like minded people to develop and get inspired together. The day is organized by the community for the community Read more