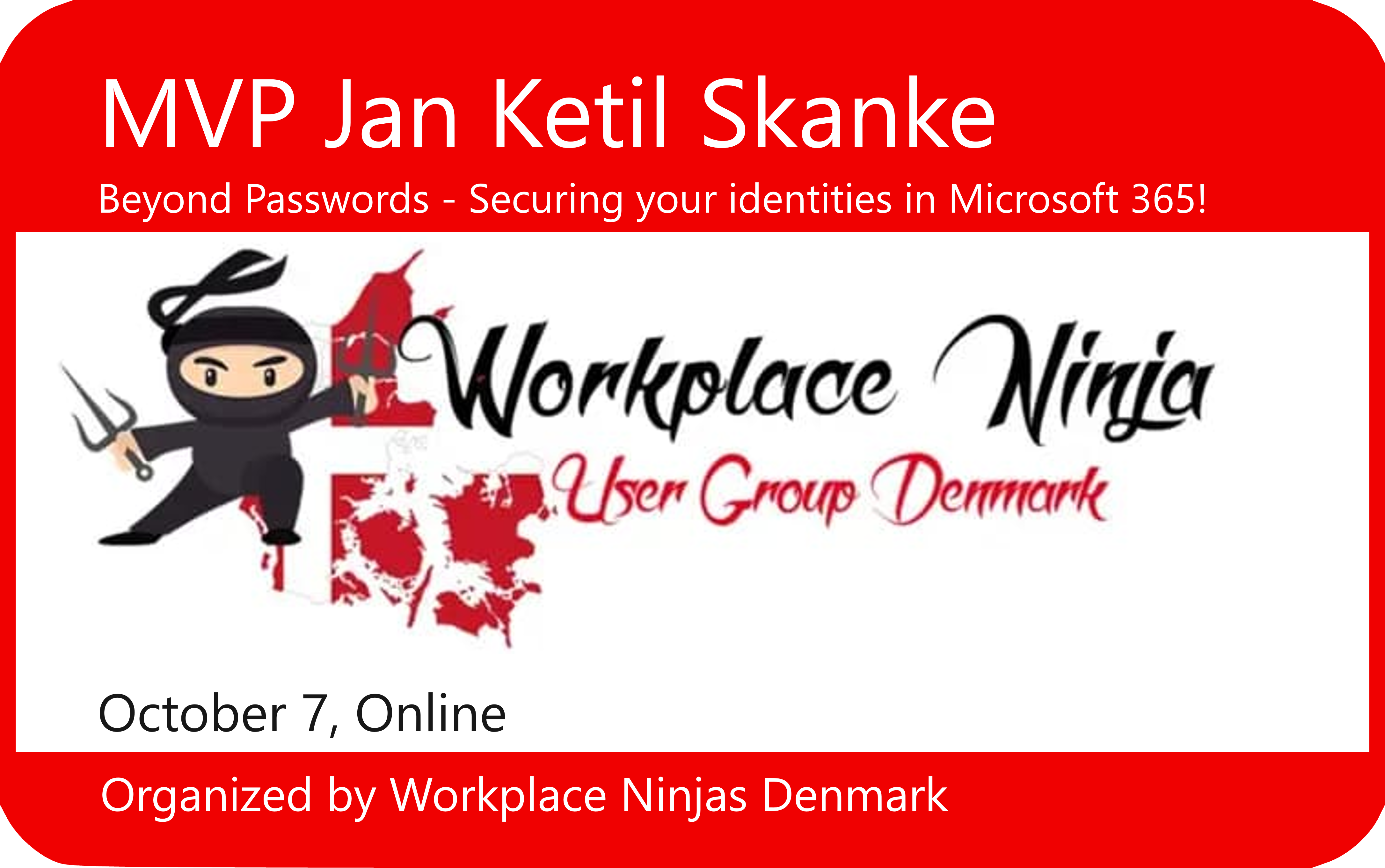 Join our MVP, Jan Ketil Skanke as he shares what is beyond passwords in Microsoft 365. He will lay the land for securing your identities and you are guaranteed to leave the session with a better understanding on how to get this done. Make sure you sign up today!
Agenda
09:00 – 09:05 – Welcome (Jesper, Michael, Ronni & Peter)
09:05 – 09:50 – Beyond Passwords – Securing your identities in Microsoft 365 (Jan Ketil Skanke)
09:55 – 10:40 – Windows Hello for Business Cloud Trust (Michael Mardahl)
10:45 – 11:30 – ASR Rules… Your best Defence against Ransomware (Morten Thomsen)
11:30 – 11:45 – Expert Panel AMA and Wrap-up
About Workplace Ninja Denmark
Workplace Ninja User Group Denmark is a Danish User Group with a focus on Microsoft 365, Microsoft Cloud Productivity, as well as surrounding technologies.