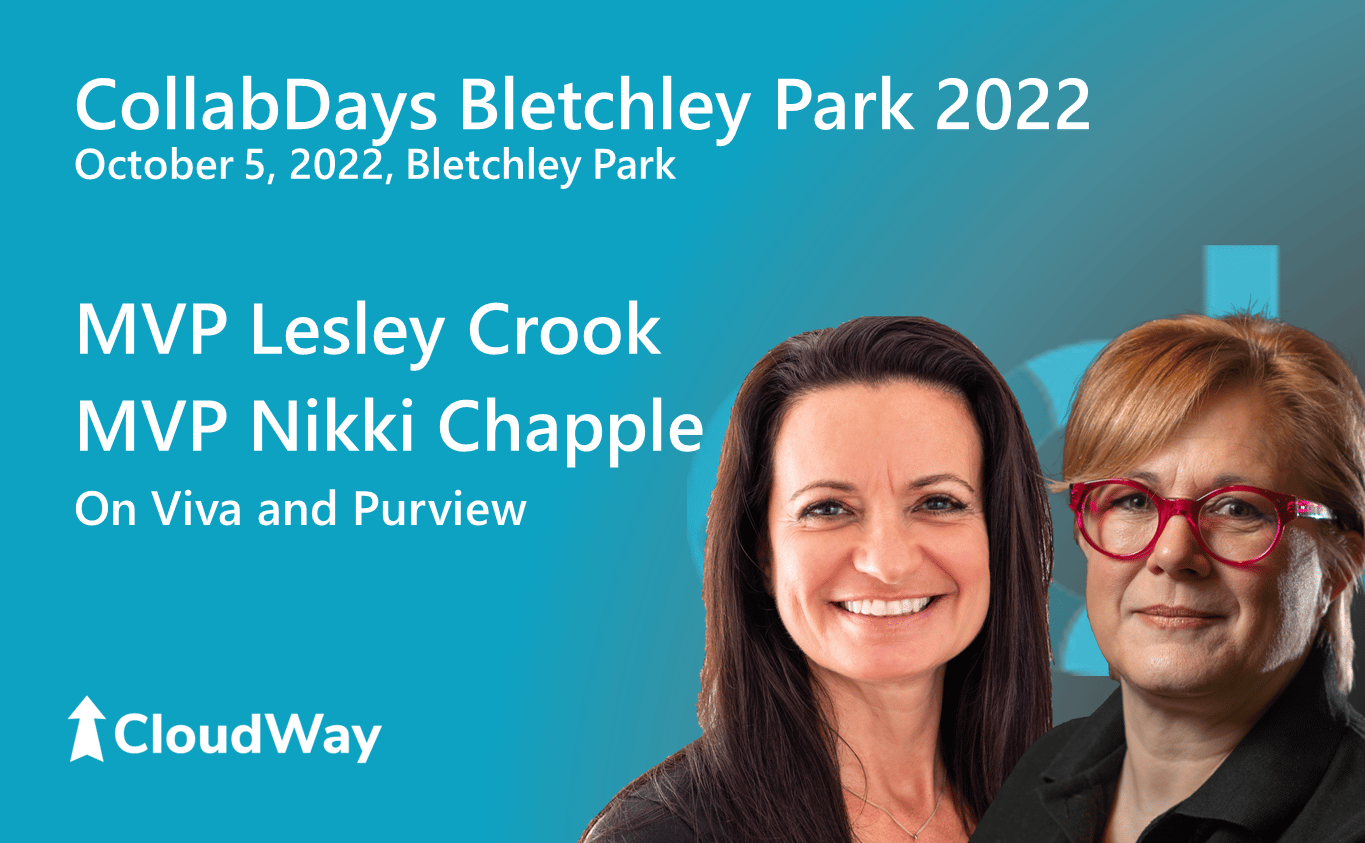 CollabDays Bletchley Park October 2022 edition
Our MVPs, Lesley Crook and Nikki Chapple are speaking at the second installment of CollabDays at Bletchley Park for 2022. Lesley will share her Viva Rubics cube story and Nikki will talk about purview and governance. This free event is hosted at a very cool venue, make sure you reserve your spot today!
Turn Rubik's Cube into Microsoft Viva! with Lesley
In the 1980s, Rubik's Cube won a slew of awards for best toy and became a craze for all ages worldwide. We looked back in time to see why it was so popular and found by turning the cube we reimagined a neat business benefits metaphor for Viva; with cross solution integrations and a hub for collaboration and productivity. Join this session to discover the smart M365 features you have in the palm of your hand but not consuming! Also includes how to operate Viva with the most appropriate job roles and competencies. And, tips for IC on a variety of end user Viva adoption campaigns.
Governance, Risk and Compliance and you – Microsoft Purview and beyond with Nikki
Governance, Risk and Compliance; it's not nice to have, It's The Law. Every orgainsation needs to pay attention to GRC, but not everyone has the tools, expertise or strategy. Microsoft Purview is a surprisingly capable tool in your organisation's GRC tool bag when combined with a broad & competent approach. This session will provide: – an overview of GRC obligations and approaches – what's in Purview – pragmatic approaches to elevating your Compliance Score – wider technical and business thinking for derisking your operations and organisation – thoughts on using the Maturity Model for Microsoft 365 GRC Competency to set your objectives
About collabdays Bletchley Park
CollabDays – Bletchley Park, England. CollabDays is held at the National Museum of Computing in Bletchley Park. During the day, and between sessions, you will be able to walk around the museum and see the Colossus, the world's first electronic computer; Colossus helped decipher the Lorenz-encrypted (Tunny) messages between Hitler and his generals during World War II, and CollabDays will be held at the very spot where this all happened. Read more