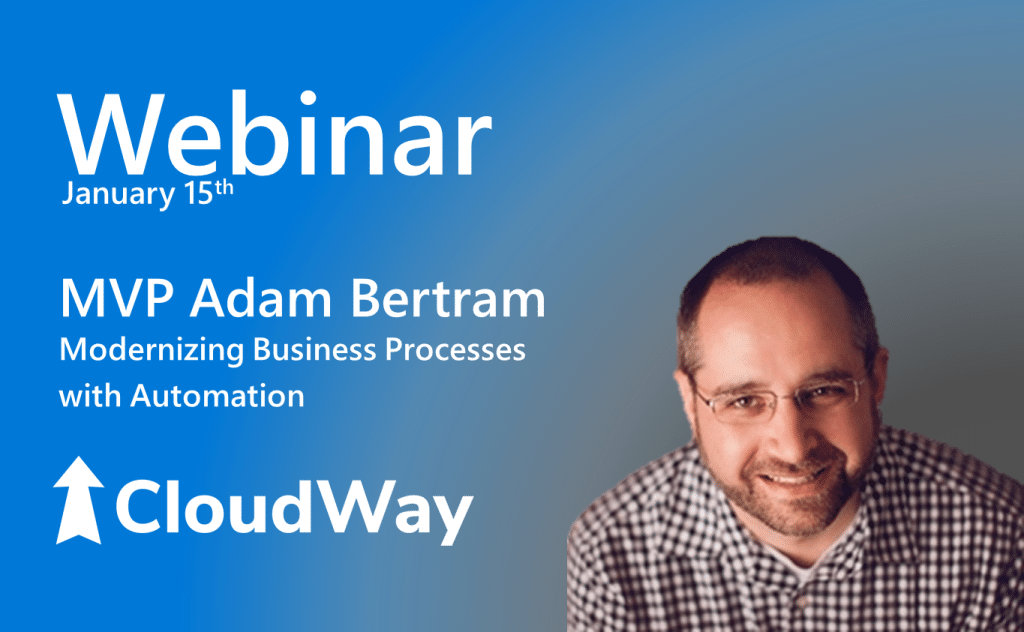 Webinar: Modernizing Business Processes with Automation
15/01/2020 @ 16:00

-

16:30

UTC
Nearly 70 percent of workers say the biggest opportunity of automation lies in reducing time wasted on repetitive work according to a report by the Mckinsey Institute. If this is true then why are organizations not automating more business processes? We believe the biggest reason is a lack of understanding and effort required to efficiently introduce business process automation into an organization.
Business process automation can drastically reduce the time or even eliminate many routine business tasks. Automation simplifies and standardizes tasks while reducing human error. It does this all while allowing employees to work on more important, creative endeavors spiking productivity. But many organizations don't even realize this!
In this webinar, Adam (the Automator) Bertram and Josh Blalock, Cloud Architects at CloudWay will show how to leverage business process automation. Adam will show you how to discover opportunities and integrate automation into your organization eliminating the boring work and get back to doing what's important.
If you're a business leader or IT manager, you shouldn't miss this informative webinar!