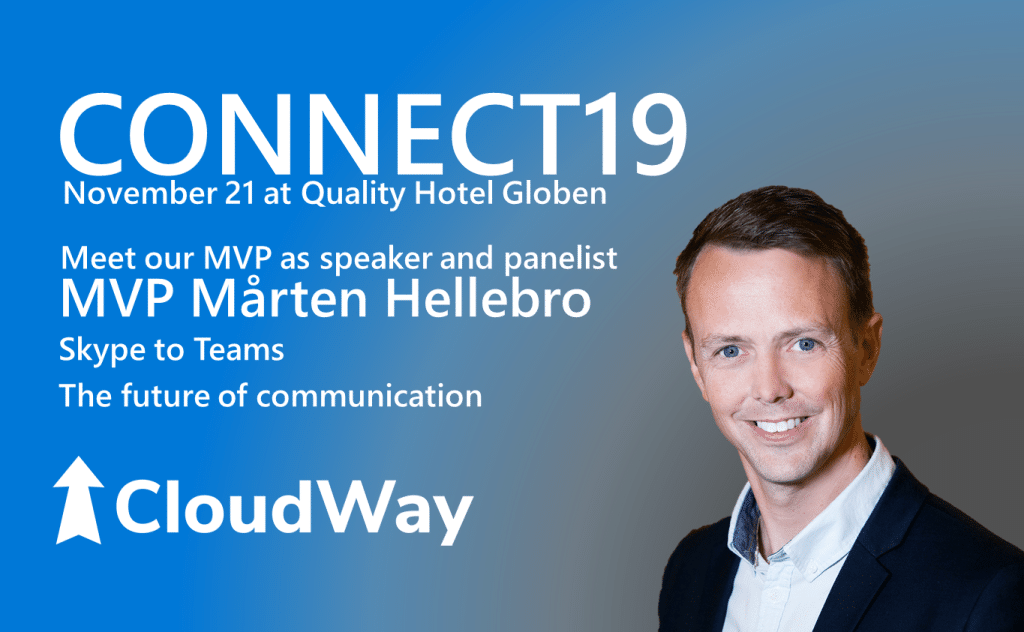 Our MVP Mårten Hellebro is invited to CONNECT19 in Stockholm as speaker and panelist. He will share his current best practices on how to move from Skype to Teams. He will also be part of a panel where they will discuss the future communication. All sessions are in Swedish Read more and sign up here
Paneldebatt: Hur kommunicerar vi i framtiden?
Förmiddagens tre trendspanare har lyssnat på de andras spaningar och nu samlar vi ihop spaningarna i en paneldebatt. AI, RPA och fler förkortningar kommer säkert att tas upp. De får också sällskap av samarbetsexperten Mårten Hellebro.
Samarbete: Så gör du en snygg Skype-exit
Skype for Business är på väg att ersättas av Teams. Utfasningen sker gradvis men det är hög tid för företag som använder Skype for Business att redan nu börja förbereda sig på en exit. Mårten Hellebro MVP, Microsoft Most Valuable Professional inom Teams och Skype, håller i denna dragning som går igenom hela processen att gå från Skype till Teams, och göra en snygg Skypexit.
About CONNECT19
CONNECT19 is organized by the Swedish communication focus news site Telekom idag. The focus of the conference is the future of communication, contact center and telephony. Read more here