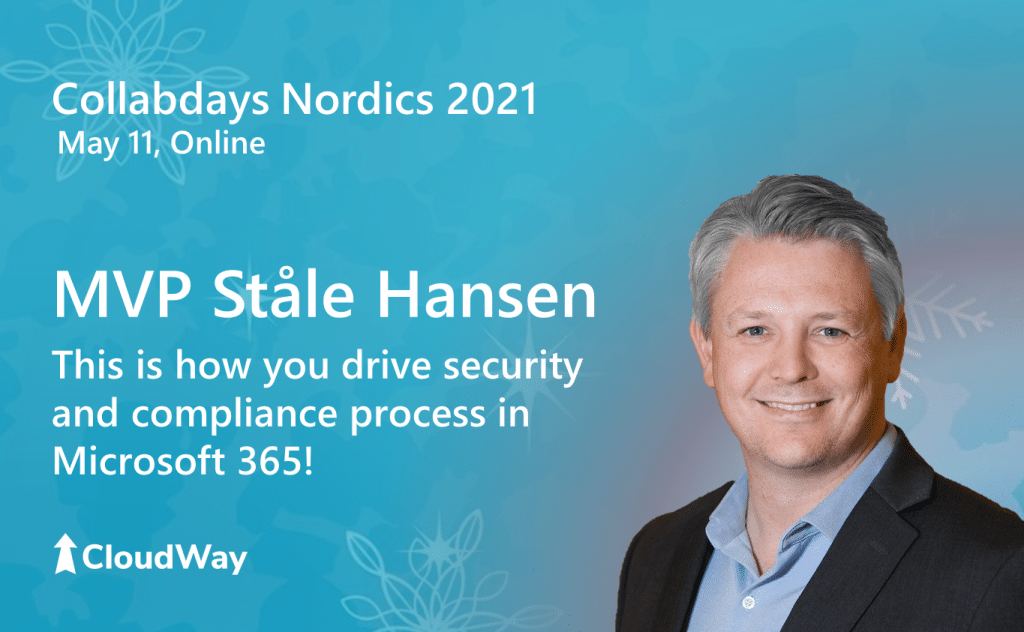 Join our MVP Ståle Hansen, as he shares how to use the Compliance and Secure scores to build your own roadmap of what to implement in Microsoft 365. Collabdays Nordics 2021 is a free online conference, sign up today!
This is how you drive security and compliance process in Microsoft 365!
By using the actions in the Secure and Compliance score you can create an actionable prioritized overview of what is implemented. Even more useful is the ability to identify next features to validate and implement. Join this session to learn a proven process to identify actions, prioritize them and work on improving the tenant, not just in your current project, but for years to come.
I see customers adopting this process gets more confident and structured when implementing new features. Best of all, everything is based on Secure Score and Compliance Score.
Key takeaways
– Get familiar with the secure and compliance scores
– Learn how to use Microsoft Lists to build your prioritized list
– Become confident that you are on the right track for a more secure and compliant tenant
About Collabdays Nordics
CollabDays Nordics is a free community-focused collaboration event dedicated to educate and engage cross-scandinavia technical community members. This event calls upon the expertise of IT professionals, end-users, developers and solutions architects who come together to share their experiences with the world! Read more