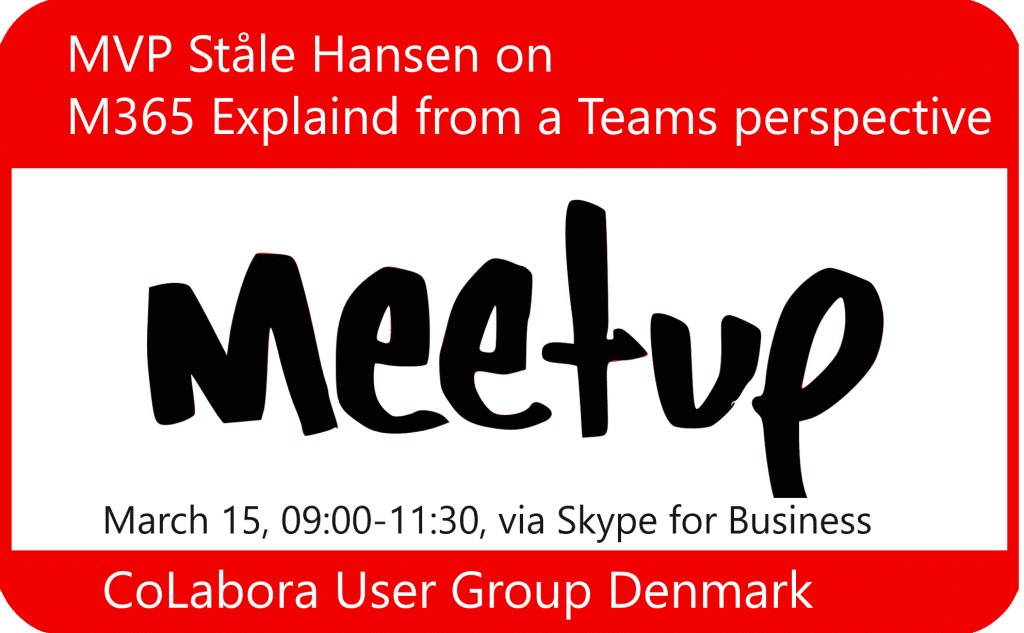 CoLabora User Group Denmark
15/03/2019 @ 09:00

-

11:30
MVP Ståle Hansen will talk about Microsoft 365 from a Teams perspective Friday, March 15th at CoLabora User Group Denmark. He will share that Microsoft Teams is the why in secure productivity. The event is held in english and is open to all who wants to come and listen. Make sure you register today!
Microsoft 365 explained from a Teams perspective
Microsoft 365 is not just a licensing model, it is the toolbox to deliver secure productivity. It is about securing your identity, devices and documents while being able to stay in the productivity flow. There is a shift in how we consume the Microsoft cloud and Teams is the main driver for this. Join this session to understand why.