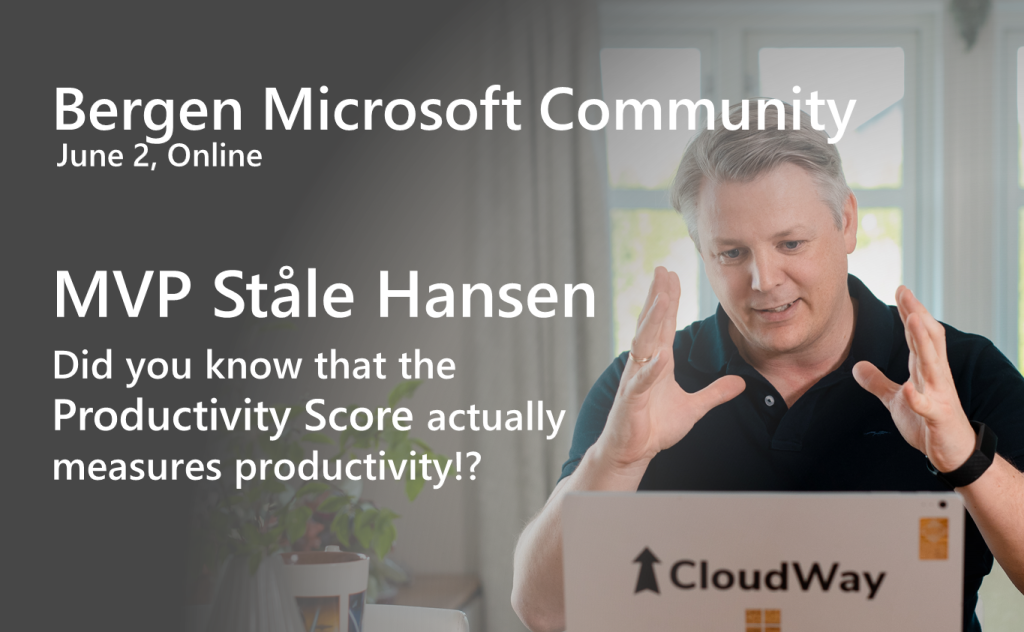 Bergen Microsoft Community
Our MVP, Ståle Hansen will return to the Bergen Microsoft Community and share how the Productivity Score in Microsoft 365 is a great tool to drive adoption and proactive quality efforts. This is a free online day in Norwegian where you will learn from the community about Microsoft technologies. Sign up today!
Did you know that the Productivity Score actually measures productivity!?
The great thing about the Productivity Score is that it measures data driven productivity. It gives you a great indication of how much time people spend waiting for the computer to start, if they are sending emails or chatting in Teams and it even measures network quality! Join MVP Ståle Hansen as he helps you interpret and understand the Productivity Score and how it actually measures productivity in Microsoft 365.
About Bergen Microsoft Community
Vi er en gruppe tekniske og ikke tekniske ressurser som synes det er på høy tid at Norges nest største by klarer å stable på beina en aktiv brukergruppe, som kan være et sted der vi hjelper hverandre og deler vår kunnskap på tvers av ulike selskaper og bransjer. Read more