The Microsoft 365 assessment gives you full overall:
Platform and adoption status
Overview of components that is not implemented and components that could be improved
Help to prioritize tasks and activity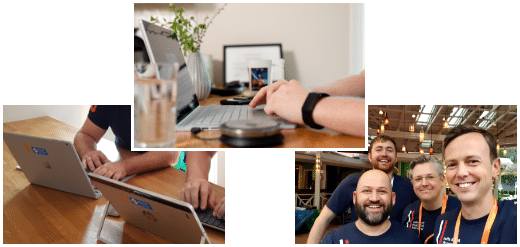 Thanks for the detailed and comprehensive report. We have already found areas to improve, some of which we were not aware.

Per Kopperdal
Sparebanken Sogn og Fjordane

We help you discover what you didn't know
about your Microsoft 365 platform.
CloudWay provides a report in an interactive SharePoint list, associated with Teams, with a list of action elements such as
Overview of implemented components
Recommended priority for further improvements
Overview of severity levels and required actions
Help you and your company to prioritize tasks and activities
Most importantly CloudWay provides an overview of components that are not
Implemented but should be as well as components that could be improved
Run a workshop with you and your team with findings and recommendations
We believe we make a difference
CloudWay run a full evaluation of your Microsoft 365 implementation with focus on:
Productivity
Security
Compliance
All in context of CloudWay best practices and utilizing the tools you have in Microsoft 365
Book an assessment today!