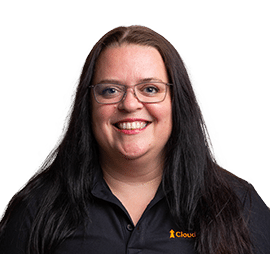 Merethe Stave is Chief Customer Officer and Senior Cloud Architect at CloudWay. She is an Office Apps and Services MVP, was recognized as one of Norway's 50 leading women in tech 2020 and is a board member of the Norwegian Microsoft 365 Community.
More than 10 years ago she discovered SharePoint and has ever since worked passionately to help users see the possibilities in the Microsoft 365 productivity suite. She lives the power of sharing and is passionate about educating and enabling users in the Microsoft User Adoption processes combined with good practice and an agile and pragmatic "hands-on" approach, as a certified Prince 2 Agile Practitioner and Microsoft Service Adoption Specialist. Merethe was co-founder and central force in establishing and organizing the SharePoint Saturday Conference, SPS Oslo, in Norway (2013-2017). As an international public speaker, she has experience from Modern Workplace Conference Paris, SPS London and of course SPS Oslo.
There are no upcoming events.
at RAI Amsterdam Convention Centre

November 27

-

November 30

Join our MVPs, Merethe Stave, Nikki Chapple and Ståle Hansen at ESPC23 in Amsterdam. Merethe is part of the Programme Team and has helped select the ...

at Livestream

November 1 @ 09:00

-

12:00

CET

Join our MVPs, Merethe Stave and Ståle Hansen as they share how to become Microsoft 365 Copilot ready in this free livestream. This is the second tim...

at Microsoft Norge

October 25

Join our MVPs, Jan Ketil Skanke, Merethe Stave and Ståle Hansen as they join Norwegian MVPs for a full day on generative AI in the flow of your work....
Microsoft Copilot Resources

by

Merethe Stave

on 13/11/2023 at 17:18

Microsoft 365 Copilot overview | Microsoft Learn Microsoft Copilot – Microsoft Adoption Introducing the Microsoft 365 Copilot Early Access Program and 2023 Microsoft Work Trend Index – The Official Microsoft Blog

Microsoft events

by

Merethe Stave

on 18/09/2023 at 08:07

Microsoft Updates and News List of recent updates and news events In Seattle: November 14-17, 2023 | Online: November 15-16, 2023 Your home for Microsoft Ignite Microsoft Event – AI Innovations across Microsoft 365, Surface, Windows, Bing and more… Microsoft has led a huge boom in hashtag#AI […]

Microsoft certification Programs

by

Merethe Stave

on 31/07/2023 at 13:35

New Microsoft Certification Programs on Coursera The demand for cybersecurity and business intelligence (BI) professionals is growing incredibly fast as organizations look to add more and more digital tools and infrastructure.  In the US alone, there are 170,000+ open entry-level roles in […]