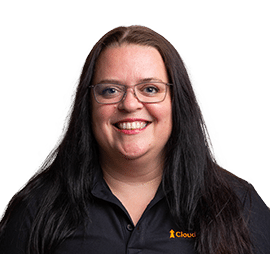 Merethe Stave is Chief Customer Officer and Senior Cloud Architect at CloudWay. She is an Office Apps and Services MVP, was recognized as one of Norway's 50 leading women in tech 2020 and is a board member of the Norwegian Microsoft 365 Community.
More than 10 years ago she discovered SharePoint and has ever since worked passionately to help users see the possibilities in the Microsoft 365 productivity suite. She lives the power of sharing and is passionate about educating and enabling users in the Microsoft User Adoption processes combined with good practice and an agile and pragmatic "hands-on" approach, as a certified Prince 2 Agile Practitioner and Microsoft Service Adoption Specialist. Merethe was co-founder and central force in establishing and organizing the SharePoint Saturday Conference, SPS Oslo, in Norway (2013-2017). As an international public speaker, she has experience from Modern Workplace Conference Paris, SPS London and of course SPS Oslo.
There are no upcoming events.
June 2

Viva Round The World is a global virtual event to help share the why, what, and how of Microsoft Viva. Whether you have just heard about Viva, are loo...

at Congress Center Düsseldorf

May 22

-

May 24

The European Collaboration Summit is the leading and the largest Microsoft365-focused conference in Europe, with an expected attendance of 2500 people...

at Espace St Martin

March 27

-

March 28

The 5th edition of this international event organized in Paris by French speaking community around Microsoft 365 and Power Platform.
HR leader – get out of your office

by

Merethe Stave

on 07/06/2023 at 10:59

and build closer and stronger relations! *Post Image created by Bing We are living in uncertain times, and history shows that in uncertain times some companies cease to exist and others blooms. Why this happens have many answers and I guess none of us have all them. Still, what matters is what YOU […]

Edit Viva Engage/Yammer Notifications

by

Merethe Stave

on 02/06/2023 at 08:30

💡Top tip of the day!🪄 Hey, are you using Viva Engage (previous named Yammer), and get a few messages in your 📩🔔email inbox when something happens in your Viva Engage Communities? You don't have to get all these notifications in your email inbox. 📼Check out Ståle Hansen's video […]

With Copilot by your side

by

Merethe Stave

on 26/05/2023 at 09:29

*Cover image created by Bing ChatGPT You know that feeling of excitement and anticipation we had when we were kids waiting for a friend to come over for playtime, or waking up early for Christmas, or the first early summer morning when you could run barefoot in the fields, or any other […]