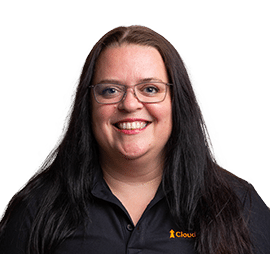 Merethe Stave is Chief Customer Officer and Senior Cloud Architect at CloudWay. She is an Office Apps and Services MVP, was recognized as one of Norway's 50 leading women in tech 2020 and is a board member of the Norwegian Microsoft 365 Community.
More than 10 years ago she discovered SharePoint and has ever since worked passionately to help users see the possibilities in the Microsoft 365 productivity suite. She lives the power of sharing and is passionate about educating and enabling users in the Microsoft User Adoption processes combined with good practice and an agile and pragmatic "hands-on" approach, as a certified Prince 2 Agile Practitioner and Microsoft Service Adoption Specialist. Merethe was co-founder and central force in establishing and organizing the SharePoint Saturday Conference, SPS Oslo, in Norway (2013-2017). As an international public speaker, she has experience from Modern Workplace Conference Paris, SPS London and of course SPS Oslo.
at Congress Center Düsseldorf

May 22

-

May 24

The European Collaboration Summit is the leading and the largest Microsoft365-focused conference in Europe, with an expected attendance of 2500 people...

at Microsoft Norge

February 16

Learn the best ways of using M365 in Human Resource communication and how Information Technology can be on top of things with best practices.

at Holmenkollen

February 9

-

February 12

Our MVP, Merethe Stave, is an ACDC Judge! ACDC stands for Arctic Cloud Developer Challenge. A hackathon that takes place every year in Holmenkollen by...
at Digital Event

07/12/2022 @ 09:00

-

11:00

CET

This workshop is hosted by Microsoft and led by CloudWay MVP, Merethe Stave. They will focus on the 8 most important techniques for a sustainable cult...

at Digital Event

01/12/2022

-

31/12/2022

Join Simon Skotheimsvik and our MVPs Nikki Chapple, Merethe Stave, Stale Hansen, and Lesley Crook in the Festive Tech Calendar, an online event from 1...

at Bella Center

28/11/2022

-

01/12/2022

Join our MVPs, Jan Ketil Skanke, Lesley Crook, Merethe Stave, Nikki Chapple and Ståle Hansen at ESPC22. This is one of the biggest Microsoft conferen...
Hjemmekontor – hinder eller mulighet?

by

Merethe Stave

on 12/12/2022 at 15:58

Etter et par år med pandemi har nok de fleste fått et forhold til hjemmekontor, eller fjernjobbing via digitale flater kan man kanskje også kalle det? Flere er, med rette, bekymret for både egen og sine kolleagers, ansatte, medarbeideres og organisasjonsers/selskapers, fremtid. På samme tid […]

Take care! Slå ring!

by

Merethe Stave

on 04/03/2022 at 17:04

Illustration image courtesy: Library in House of Scientists, Lviv UkraineSet in the Old Town of Lviv, this architectural gem was built in 1898. Today it functions as a place for cultural, political and scientific conferences. Hi friends, Sharing some of my thoughts in these trying times! Create […]

Delay sending out e-mail messages?

by

Merethe Stave

on 25/02/2022 at 14:28

💡Top tip of the day!🪄 Did you know that you can delay e-mails and messages in Outlook? Perhaps you've used the possibility to delay or schedule sending email messages? ✨With Viva Insight Service Plan it is even easier! My colleague Lesley (check out her Viva Visionary blog here) and I […]