This workshop will assess your frontline workers' needs, help you understand the potential of easy onboarding with SMS
authentication, and how Microsoft Teams, with Microsoft Viva Connection, can be the information hub replacing physical info
boards.
Frontline workers are the backbone of your organization. Make them strong!
Topics covered during the workshop
Where we are today and where are we going?
Understand the potential in SMS authentication
Viva Connection, the digital information board
Teams culture for frontline workers and apps like

Shifts, Tasks hub and attending all hands meetings

Digital Wellbeing in the 2020s
F1 vs F3 licensing
Taking it to the next level by automating manual processes
Using forms for surveys and trigger processes
Co-authoring and shared computer activation
Build a story to help everyone understand why log on and get started
Watch our video to understand the agenda ang potential better
Current challenges addressed in the workshop
Topics covered during the day
Next step after the workshop
CloudWay experts lead the way.
CloudWay's workshop facilitators are subject matter experts (and thought leaders) in the Microsoft 365 space with years of experience deploying and teaching these technologies.
Who will hold the workshop
Here you see information about our other workshops
Want more info before you decide?
Maybe you are interested in the topic but not sure if you want to book a one day workshop?
Check out events and webinars related to the topic.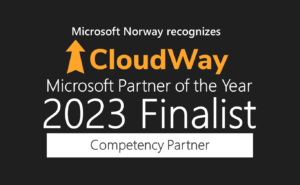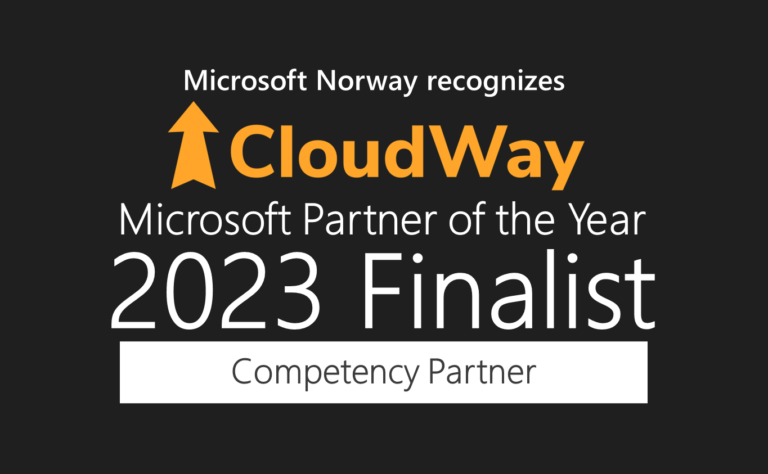 We are proud to announce that CloudWay has been recognized as Competency Partner of the Year 2023 finalist by Microsoft Norway. The Competency Partner award recognizes partners who invest in knowledge through certifications, internal and...
Are you eligible for a free Microsoft 365 workshop?​
Cloud Accelerator workshops can be run for customers and partners world wide, and CloudWay has specifically been chosen to run these workshops for select customers, which typically would not be eligible, all sponsored by Microsoft!
Are you evaluating Microsoft 365 possibilities and have less than 40% adoption? Then you might be eligible for Microsoft Cloud Accelerator workshop for Microsoft 365. Find a suitable workshop below.
About the Microsoft Cloud Accelerators
Microsoft Cloud Accelerators provide a set of pre-made workshops that enable partners like CloudWay to accelerate your Microsoft 365 journey, including a rapid deployment program to address your current needs for business continuity. Leveraging these accelerators enables you to facilitate more productive conversations in your organization, help you envision the possibilities, and more efficiently realize your Microsoft 365 opportunities.
Typical reasons for companies booking workshops
They want to understand and get the fullest of Microsoft 365
They want to know how to secure their journey to the cloud
They want to succeed with Microsoft Teams; lifecycle, adoption and data governance
They want an outside perspective on their cloud strategy
They want a day with practical information about any topic in Microsoft 365 that they can execute on
They have implemented Microsoft Teams and wants to be inspired to be productive as a team
They want to learn how to implement MFA the correct way
They want us to do deep dive training for their IT-Pros
They want us to change how individuals succeed with personal productivity using digital tools.