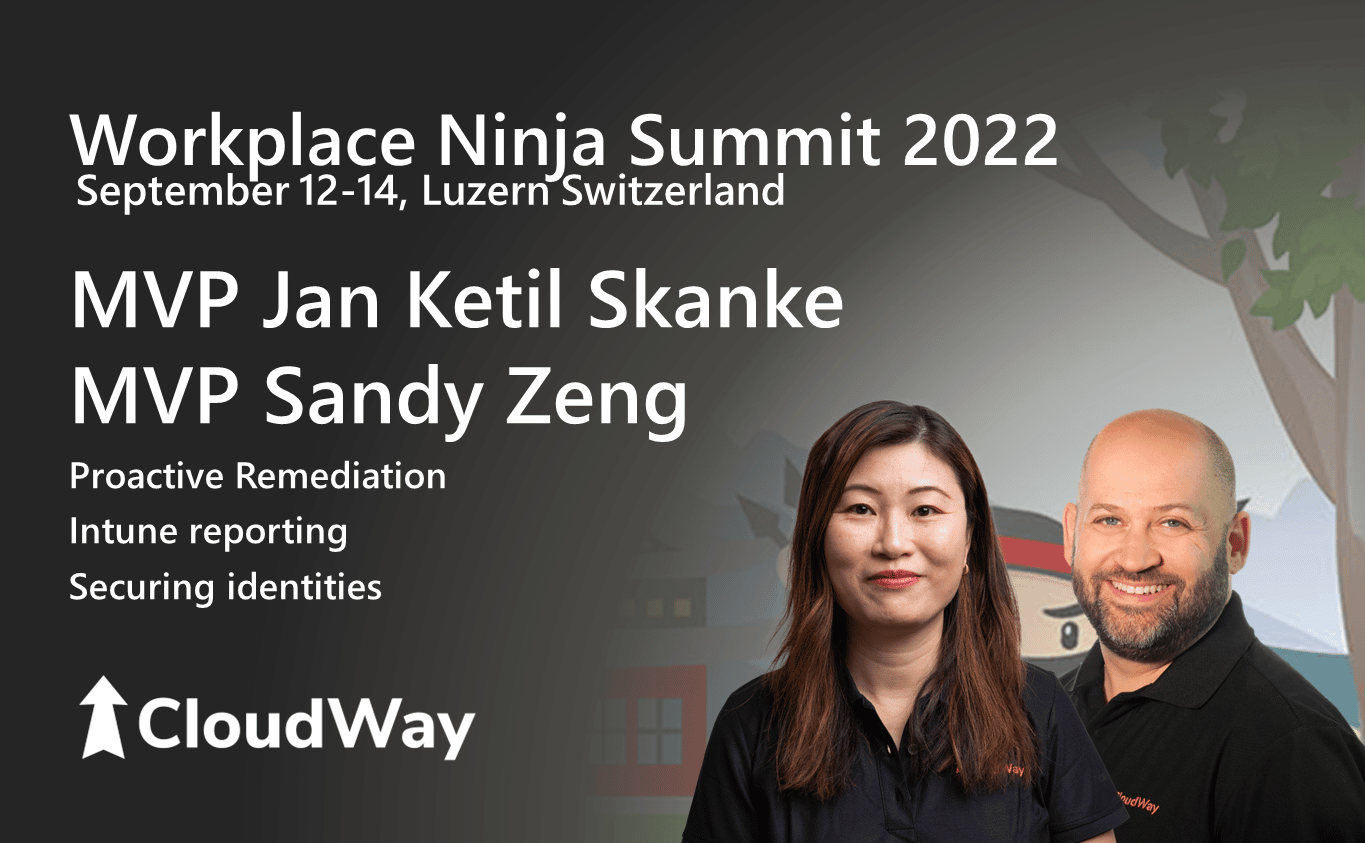 Workplace Ninja Summit 2022
Join our MVPs, Jan Ketil Skanke and Sandy Zeng in Switzerland in September at the Workplace Ninja Summit 2022. They will share their thoughts on proactive remediation, Intune reporting and securing identities. Get your tickets today!
Proactive Remediation Deep Dive
With Endpoint Analytics in Intune, we also got the awesome feature Proactive Remediations allowing you to perform compliance item/baseline type jobs across all Windows managed devices. In this session, we will not only look at the power of these features but also the underlying components, how to trace the running of the detection and remediation script, troubleshooting, and more.
Beyond Passwords – Securing your identities in Microsoft 365
Security of your identities is crucial in the cloud. With Microsoft 365 we have many options and tools to make sure our identities can stay as secure as possible while at the same time we keep our users productive.
Your identity is also what defines what and how you can access your resources in the cloud.
Enhance your Intune reporting and inventory with Azure Monitor and Kusto
Microsoft Endpoint Managers cloud reporting framework is based on Azure Log Analytics, and there is a whole new world of possibilities that has just come our way.
Learn what is built-in and different was to collect more data via custom inventory solutions and build your own Azure Monitor Workbooks to visualize the data YOU care about.
About Workplace Ninja
Our goal is to share knowledge with the community and to make Workplace Management with Microsoft Technologies simpler for everybody. We wish you happy reading! Read more.