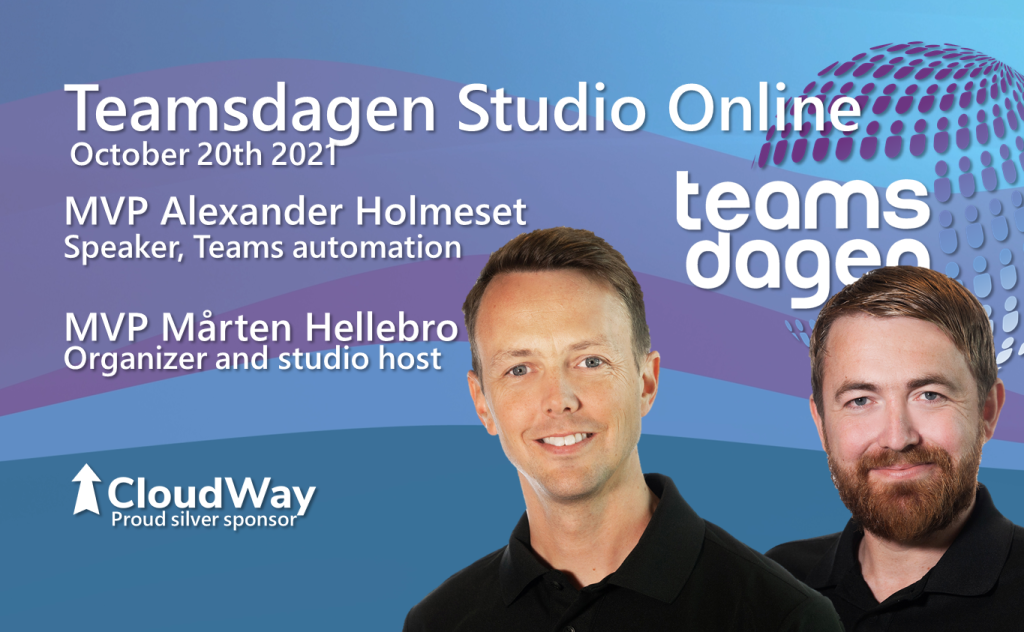 Our MVP, Mårten Hellebro is organizing and hosting yet another Teamsdagen event this October in Sweden. Joining him is MVP Alexander Holmeset as speaker. He will talk about daily admin tasks that can be automated and how to get started. CloudWay is a proud Silver Sponsor of this event. The event is free and in Swedish, make sure you reserve the time and register today!
We are extremely pleased with the first, second and third edition of Teamsdagen Studio Online, we exceeded all expectations and are now very much looking forward to the next Teamdagen, which may be in-person. -Mårten Hellebro, Event lead
What can be automated as a Teams administrator?
You are a Teams administrator, and maybe you have multiple roles in your IT organization? We will look at what tasks can be automated in your day-to-day operation of Microsoft Teams. This is not so you don't need to be a Teams administrator anymore, but to give you time to focus on the important tasks. I will guide you through some of the community tools that are out there, so it's almost as easy as copy/paste to get started.
About Teamsdagen
Teamsdagen is a day all about Microsoft Teams. The day is for technical, Busines Decision Makers and end user focused attendees alike. The goal is to meet like minded people to develop and get inspired together. The day is organized by the community for the community Read more