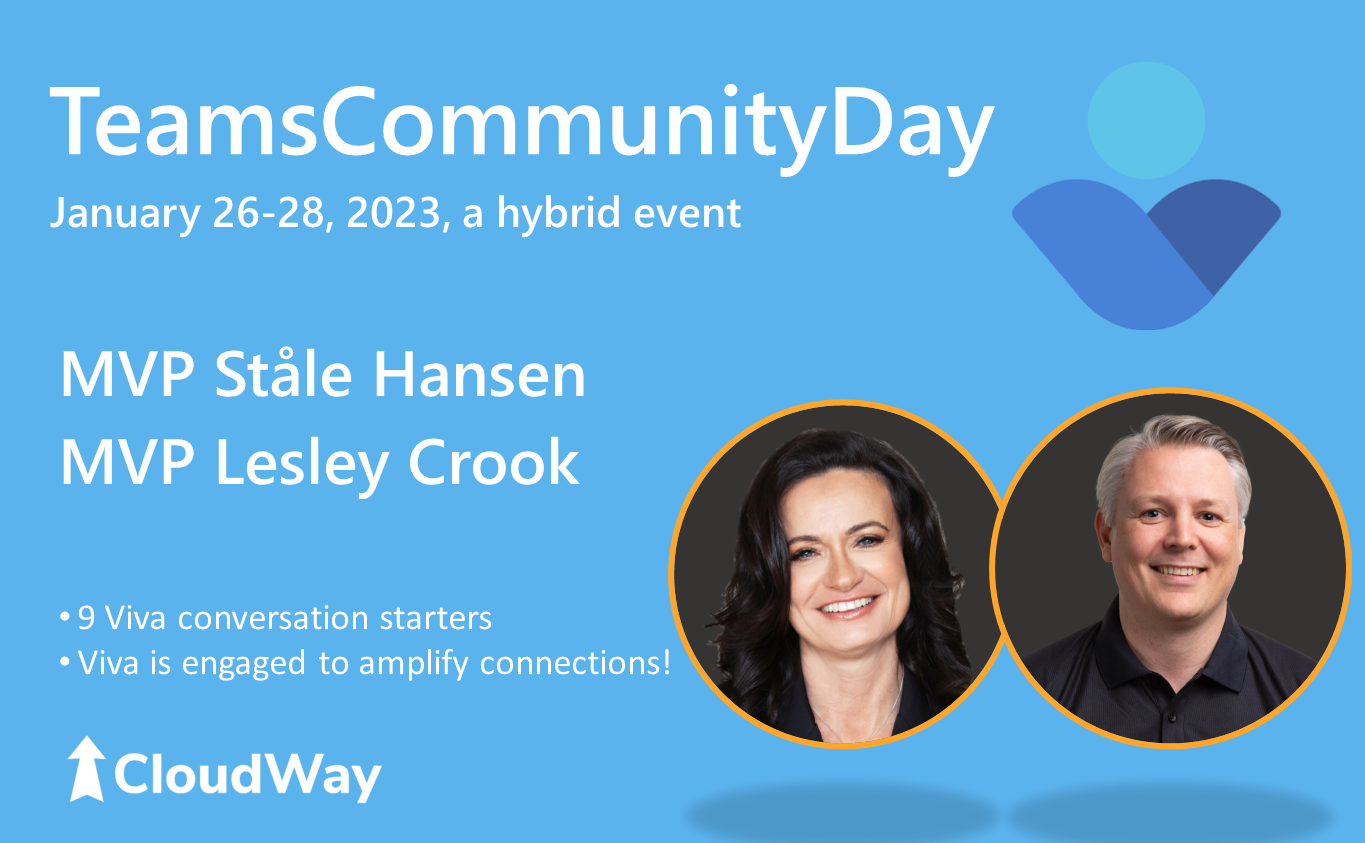 TeamsCommunityDay Germany
TeamsCommunityDay – The Tour is a spin-off from TeamsCommunityDay that ran in April 2020. A free hybrid event hosted by the German community for the global community.
Register here today.
There is a difference between having access to technology and using it smartly. Join our MVPs Lesley Crook and Ståle Hansen, speaking at two sessions.
Yammer is engaged to amplify connections, with Lesley
Internal Communicators now have excellent tools designed to simplify and elevate employee engagement and make the role of an IC professional a little easier. Discover Viva Engage, Viva Amplify, and Viva Connections, fully integrated modules on Microsoft Teams.
Digital well-being and working smart with Microsoft 365, with Ståle Learn four simple pillars on how to succeed with digital well-being and work smart with Microsoft 365. This can change your life!