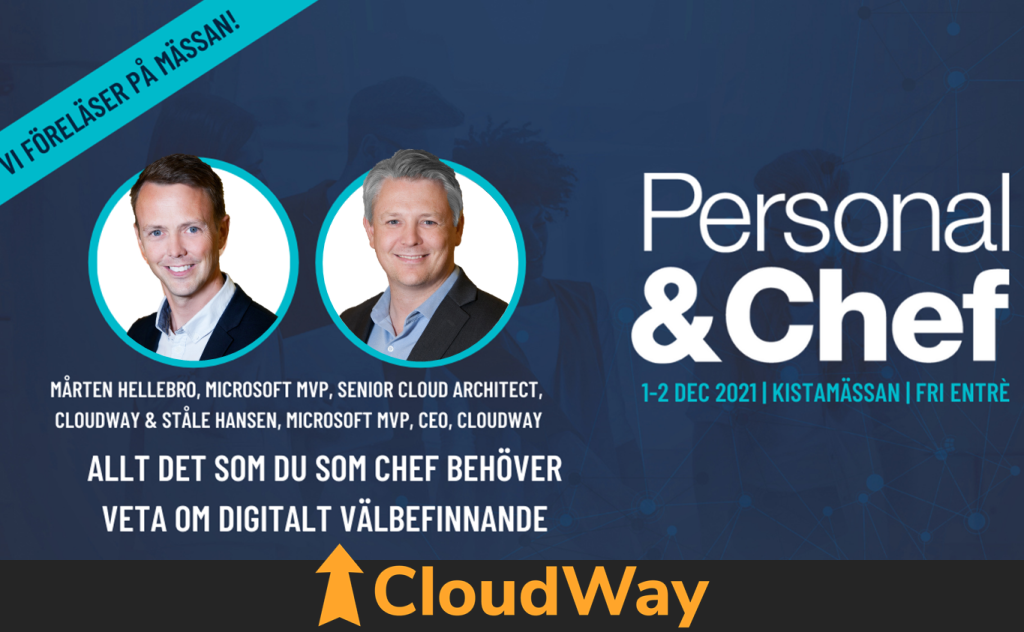 Our MVPs, Mårten Hellebro and Ståle Hansen, will share what you need to know as manager to succeed with digital wellbeing. This will be a workshop style session where they will use roleplay to signify manager activities and employee activities and how you can optimize your communication as a team. Through quiet hours in Teams and workday reflection in Viva Insights you can become better at managing your time and when you are on and when you are off. This is a session not to missed! The "Personal & Chef" conference is the biggest HR and leader conference in the Nordics and is free to attend. Schedule the days and sign up today!
Allt det som du som chef behöver veta om digitalt välbefinnande
Pandemin med påtvingat hemarbete har utan tvekan på djupet påverkat hur vi ser på arbetsplatsen och balansen mellan arbete och fritid. När vi nu börjar öppna upp våra kontor igen så kommer inte alla problem bara lösas automatiskt utan vi har en ny verklighet att förhålla oss till – Hybrid-kontoren. Men hur säkerställer vi att det inte bildas ett A- och ett B-lag, och hur mår våra medarbetare?
I denna workshop-aktiga session får du som chef lära dig hur du kan dra nytta av de verktyg som finns i Microsoft Viva & Teams. Hur ni kan fostra en organisation av medvetna medarbetare som lär sig värdesätta fokustid, struktur, samarbete och avkoppling. Du kommer också få med dig handfasta tips på hur du redan idag kan hjälpa dig själv (och andra) att koppla av när arbetsdagen är slut.
About the "Personal & Chef" conference
Personal & Chef är den kompletta mötesplatsen med syfte att stärka, utveckla och effektivisera chefer och ledare samt deras vardag. Det gör vi genom att samla leverantörer, trender och det senaste på marknaden inom ämne som bemanning och rekrytering, friskvård, kontorslösningar, utbildning, digitalt lärande, HR-system, personalförmåner samt företagstjänster. Den 1–2 december 2021 arrangeras mässan för 10:e gången.