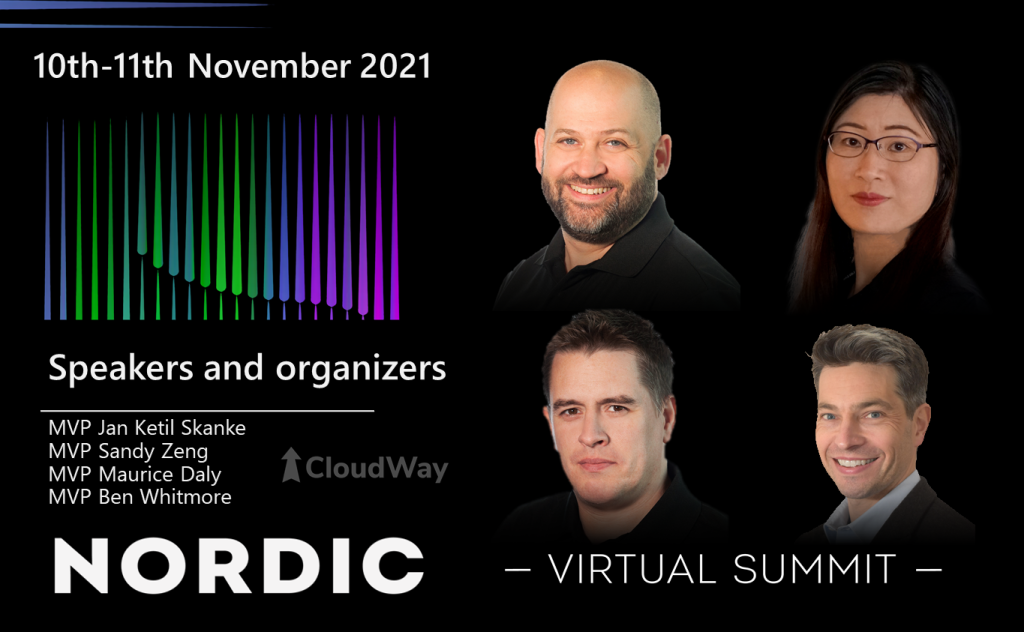 Our MVPs Jan Ketil Skanke, Maurice Daly, Sandy Zeng and Ben Whitmore will talk about Intune, modern bios management, what's new for MEM from Microsoft Ignite and SSO from Azure AD joined devices during this two day online event. As organizers, they are very happy with the high quality of speakers and they guarantee that you will learn something you did not know about during these two days. This is a free event, all sessions are in English, sign up today!
"For the second time, all endpoint management user groups in the Nordics has been brought together on a joint effort. I am truly proud of the level of expertise we have managed to bring to this 2 days event. We have highly experienced speakers from the community and Microsoft delivering deep knowledge on our 3 tracks. We are covering Automation, Security and Compliance, and Endpoint Management. " says Jan Ketil Skanke – Event Lead
Modern BIOS & Driver Control with Intune with Jan Ketil and Maurice
Traditional ConfigMgr admins have grown up with tight control measures to allow them to deploy driver and BIOS packages. Over the past year in particular though, the focus has shifted away to direct management of devices through Intune. In this scenario you can use automatic updating of drivers form Microsoft through update rings, or utilise OEM software to ensure you are always on the latest build. The issue is though if you want control across both your ConfigMgr and Intune managed devices, ensuring they are all in sync. In this session we will run through how to apply control methods using community and OEM tools in harmony to ensure you have complete control over the stability of your end user devices.
What's new in MEM @Ignite with Sandy
Microsoft's Ignite is week before Nordic Virtual Summit and Microsoft traditionally release a lot of cool new features during Ignite. In this session three experienced MVPs (Panu Saukko, Stefan Schörling and Sandy Zeng) cover all the MEM related releases from Ignite and analyzes the good, bad and ugly of those releases. Join this session if you missed Ignite sessions or you want to learn about the releases without the marketing frosting.
SSO to domain resources from Azure AD Joined Devices with Ben
In this session we will cover the basic concepts of Kerberos Authentication from Azure AD Joined Devices. An overview of the synced attributes that are required with the PRT to enable Kerberos and NTLM will help you understand if your environment is setup for SSO. We will also deep-dive in the logs, show some tools you can use to troubleshoot Kerberos and also demonstrate the requirement for SSO with Kerberos when using Windows Hello for Business. At the end of the session, viewers should have a good understanding of the mechanics of SSO to domain resources from Azure AD Joined Devices.
About Nordic Virtual Summit
Nordic Virtual Summit is a joint venture by #SGUCSE #SCUGDK #SCUGFI #MMUGNO and #MSEndpointMgr. Read more