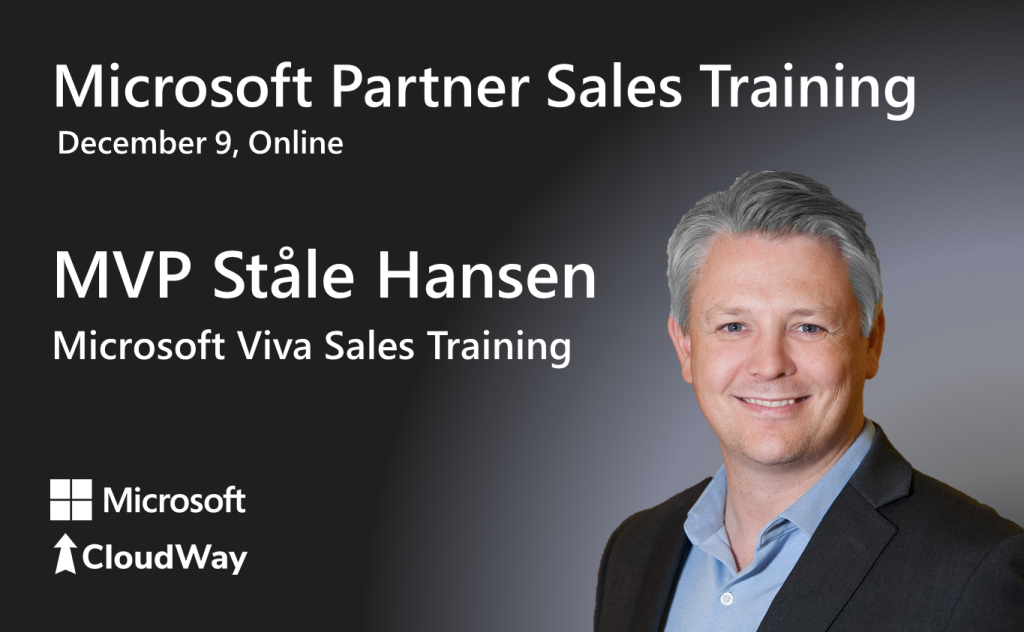 Microsoft Viva Partner Sales Training
Our MVP and RD, Ståle Hansen is conducting a full day how to sell Microsoft Viva for the Norwegian partner ecosystem. He will share from his understanding and experience running customer workshops and his passionate focus on Digital Wellbeing. If you are a Norwegian Microsoft Partner, sign up today!
Agenda
Join this training on how to understand and sell Microsoft Viva. You will learn the business cases for all the products, where they fit in to the employee experience portfolio and how to help customers think about empathetic leadership.
– Welcome and introduction
– The Viva platform business case
– Get started with Connections and Insights
– Use data-driven insights in order to drive Microsoft 365 Adoption
– Discussion and end-note