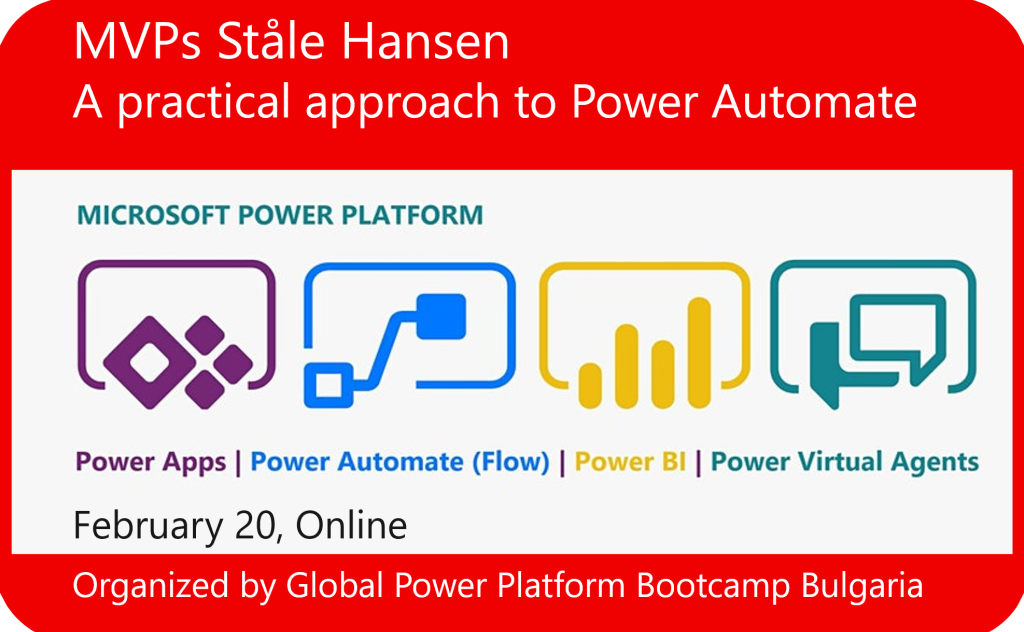 Global Power Platform Bootcamp Bulgaria
Global Power Platform Bootcamp Bulgaria
Our MVP, Ståle Hansen is a Power Automate enthusiast. He is using it both for personal productivity and as a manager organizing projects and activities in CloudWay. At Power Platform Bootcamp Bulgaria, he will share his practical approach to Power Automate. Register today!
A practical approach to Power Automate
I have incorporated Power Automate in to my productivity day and use it to control my Teams presence and create tasks in To Do from Teams messages. As a leader I use Power Automate to create and maintain Planner tasks based on active projects hosted in Lists.
Learn how I created Power Automate flows to work with Microsoft To Do, Teams, Outlook calendar, Lists and Planner. Learn how I manipulate strings, find default calendars and use conditions to update tasks.
Power Platform Bootcamp – Organized Globally, Held Locally
This is a free, event driven by user groups and communities around the world, backed by Microsoft, for anyone who wants to learn more about Microsoft's Power Platform. In this full-day boot camp we will deep-dive into Microsoft's integration stack with hands-on sessions and labs, delivered to you by the experts and community leaders.