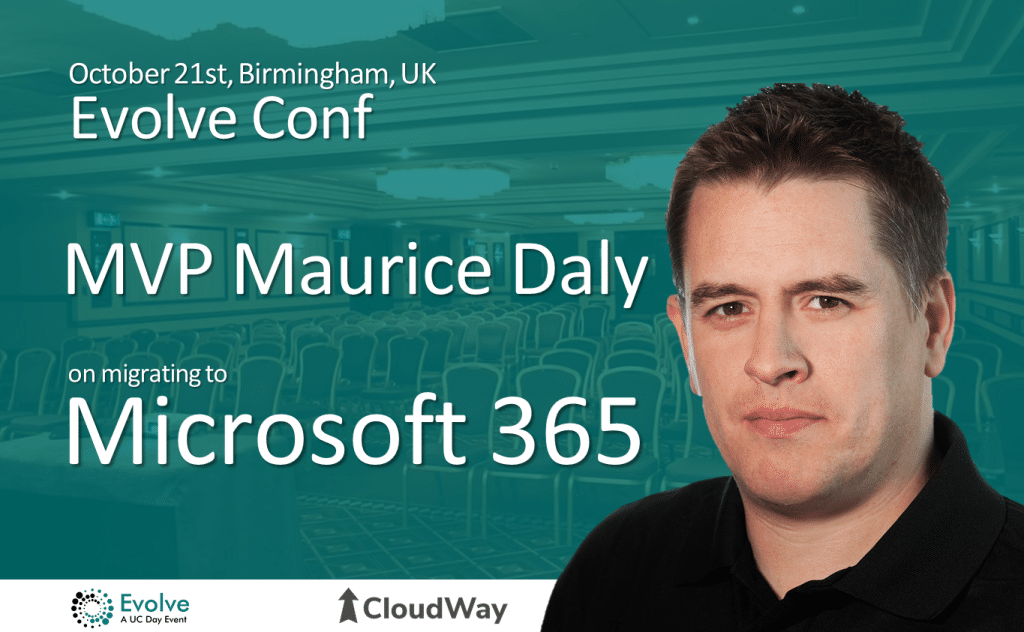 CloudWay is returning to the Evolve Conference, this time with MVP Maurice Daly. He will share his lessons learned through our migration project to Microsoft 365. Maurice is has faced diverse challenges from Exchange design, file migrations both from on-premises and other cloud providers to securing Microsoft 365. This is a session you don't want to miss!
Migrating to the M365 platform
As many organisations embrace the M365 license due to consolidation of their O365 and Windows licensing, the full scale of what you can migrate often gets overlooked.
Join Enterprise Mobility MVP Maurice Daly for a real world driven session as to how to leverage all features within your M365 license to secure and empower your end users through features in Azure Active Directory, Office 365 and Intune.
About Evolve Conference
Join tech professionals from the UK and beyond for this year's Evolve Conference – the free conference for IT pros focused on Microsoft 365 and Azure.
The ethos behind each year's Evolve Conference (and UC Day) is to help prepare IT Pros for the technology they will need for the year ahead and impart impartial, real-world advice to help them succeed. Our event is open to all – people just starting out in IT, seasoned professionals and IT consultants. Read more