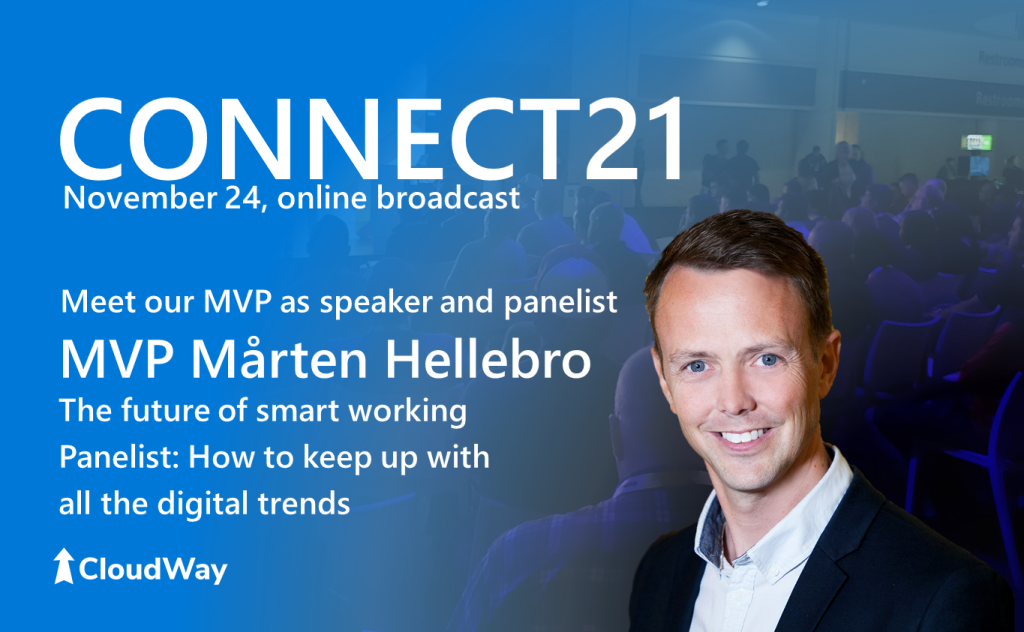 Join our MVP, Mårten Hellebro as he shares his toughts on the future of smart working and guests the panel about keeping up with digital trends. This is a Swedish online broadcast and the third year Mårten is speaking. Make sure you register and save the date!
Så blir framtidens samarbete effektivt
Teams-experten Mårten Hellebro spanar i de dagsaktuella trenderna för digitala arbetsplatser. Vad vill företag ha nu – och vad de borde vilja ha?
Paneldebatt: Hur tar vi med oss alla dessa trender in i vardagen
Våra fyra trendspanare samlas i en paneldebatt där vi plockar ned framtidsvisionerna och gör det till något som alla företag och verksamheter kan använda.
About CONNECT21
CONNECT21 is organized by the Swedish communication focus news site Telekom idag. The focus of the conference is the future of communication, contact center and telephony. Read more here