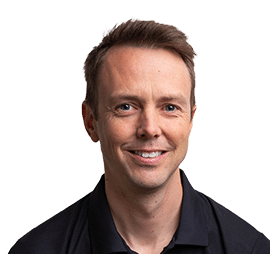 Mårten Hellebro is a Senior Cloud Architect at CloudWay. He is an Office Apps and Services MVP focusing on Microsoft Teams and Skype for Business. Mårten has extensive experience in the Enterprise Voice area and as a lead architect, he has done several Office 365 Cloud Voice implementations in the Nordics. In addition to speaking at Microsoft conferences and similar events, he runs the Microsoft Teams blog msteamsswe.se, hosts the Microsoft Teams podcast "Teamspodden", co-organizing the Swedish Unified Communication User group "SUCK-klubben" and helps customers on their intelligent communication journey from Skype for Business to Microsoft Teams.
at Microsoft Norge

February 16

Learn the best ways of using M365 in Human Resource communication and how Information Technology can be on top of things with best practices.
at Filadelfia Convention Center

30/11/2022

Join our MVP, Mårten Hellebro at CONNECT22. He has been part of this event for many years now and this year he will be a track host and moderator. Th...

at Kistamässan, Stockholm

28/09/2022

-

29/09/2022

Our MVPs, Mårten Hellebro and Ståle Hansen, is invited to share CloudWay's lessons learned introducing a 4 day work with as NoMeetingsFriday. ...

at Münchenbryggeriet

21/09/2022

Join our MVP, Mårten Hellebro at Teamsdagen Hybrid 2022. This is a paid onsite event and a free online event! Teamsdagen has been an incredible succe...
Teams Nation News - The latest and greatest of...

by

Mårten Hellebro

on 13/10/2022 at 00:47

Do you have a hard time keeping track of the never-ending news coming to Microsoft Teams? So do we, but we do our best to stay updated and on track! Join the team behind the Swedish Microsoft Teams conference Teamsdagen talk about the latest and greatest. Listen to MVP:s Linus Cansby, Mårten Hellebro & Amanda Sterner discuss what's new, what to come and what features are we missing in Microsoft Teams. We guarantee to share our thoughts on the coolest, most interesting, and newest features in Microsoft Teams – small and big!

Linus och Mårten reagerar på Ignite 2021...

by

Mårten Hellebro

on 13/10/2022 at 00:46

Linus och Mårten från Teamspodden tittar, reagerar och guidar er igenom Teams-keynoten från Microsoft Ignite 2021 November. Allt ni behöver veta om Teams-nyheterna, och kanske en del annat som ni egentligen inte behöver veta också.

Linus & Mårten reagerar på Teams keynote från...

by

Mårten Hellebro

on 13/10/2022 at 00:45

Häng med när Teamspodden-pratarna Linus Cansby och Mårten Hellebro kollar på och reagerar på nyheterna som presenteras på Microsoft Teams-keynoten på Ignite 2022. Fler nyheter om Microsoft Teams med Linus och Mårten hittar du på https://teamspodden.se